This is part of a series of posts about Chicago Restaurant Week 2018, held January 26–February 8. View all of this year's meal recaps, or browse all Restaurant Week coverage from 2013–2018.
Best Bite: Chef Zoe Schor built a tradition of themed Restaurant Week menus in past years at her previous restaurant, Ada Street: female chefs in 2014 and famous last meals in 2015. So she continued the tradition at Split-Rail this year with two five-course menu options: one inspired by Seinfeld, the other inspired by Friends. We shared both sets of dishes, and most of my favorites were on the Seinfeld side – especially luscious beet-cured salmon atop rye toast (to commemorate the episode when Jerry stole a loaf of marbled rye from an elderly woman). On the Friends side, I really liked the winter squash tartlet, inspired by an episode where "tartlet" is repeated over and over by a chef under the influence during Monica's job interview with him. It was almost like a mini pumpkin pie, but more savory with creme fraiche and pumpkin seeds.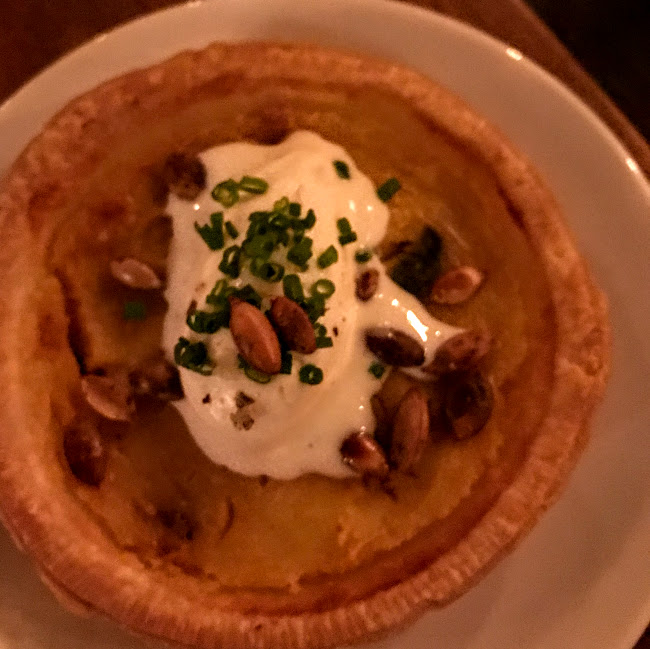 Other notes: The theme extended all the way to the cocktails, with a spin on hot buttered rum to represent the Seinfeld episode where Kramer shaved his face with butter. And it's not a Seinfeld dinner without a Soup Nazi reference, so we had to try the crab bisque, which had a pleasantly high proportion of crabmeat to broth. So there was, indeed, soup for us.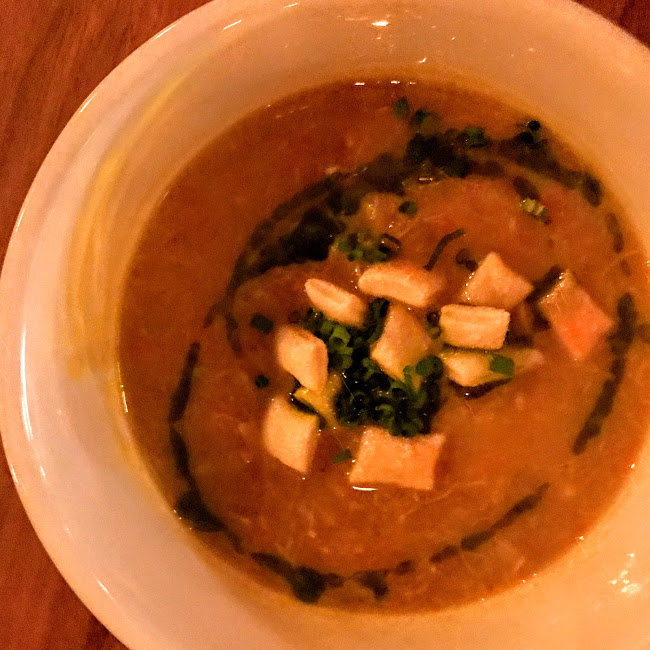 The details: Split-Rail, 2500 W. Chicago Ave., Chicago.