This is part of a series of posts about Chicago Restaurant Week 2018, held January 26–February 8. View all of this year's meal recaps, or browse all Restaurant Week coverage from 2013–2018.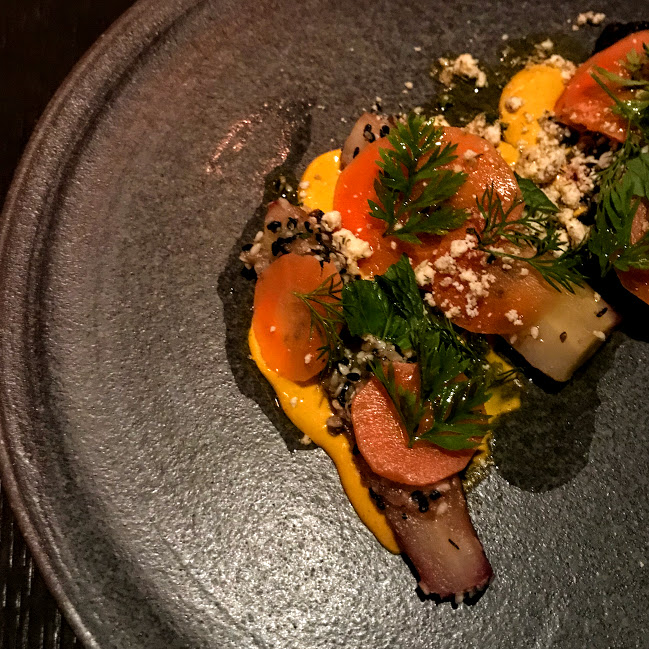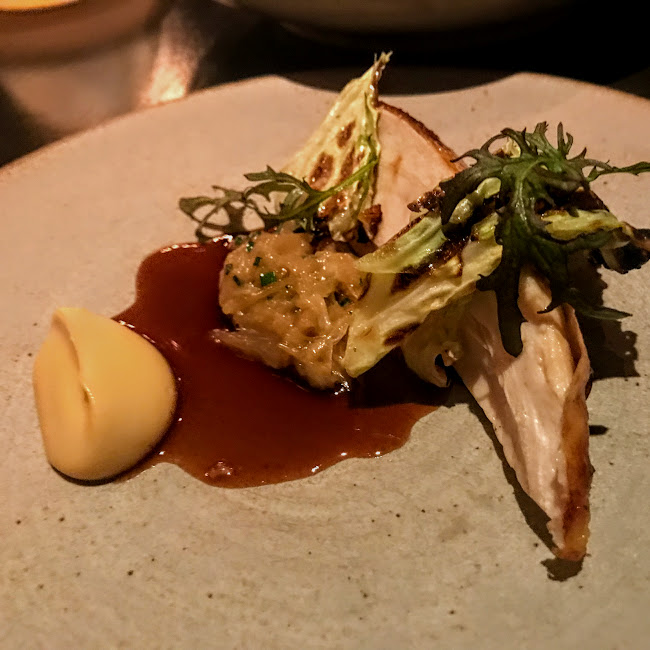 Best Bite: I first visited Boka during Restaurant Week 2011 (before I even started this blog!), so a return visit was well overdue. I was excited to finally try the roasted chicken that's been a mainstay of the menu ever since Chef Lee Wolen took the helm. It was possibly the most perfectly juicy slice of chicken I've ever eaten. The roasted carrots were also at just the right doneness, with a buttermilk dressing and lots of sesame.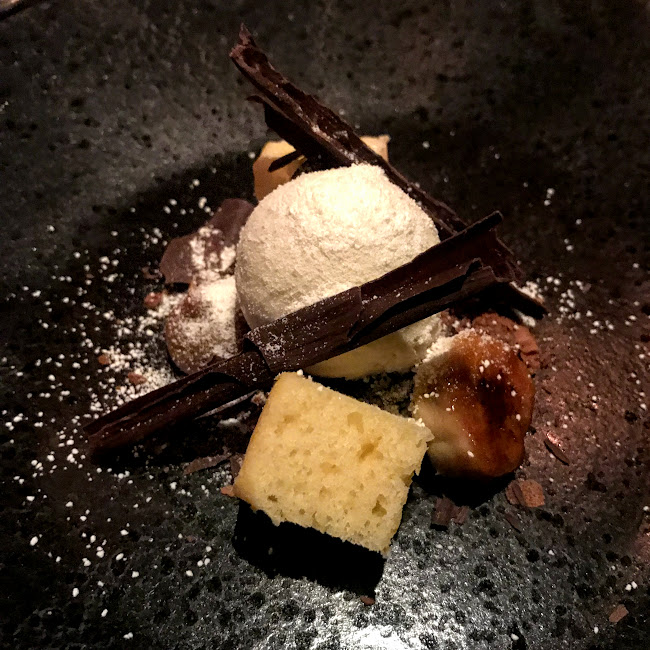 Other notes: The banana dessert was anchored by speculoos (cookie butter), a combination that reminded me of this Stan's donut – but elevated with a beautiful presentation of shaved dark chocolate, cubes of sponge cake, and banana ice cream. And the technical expertise required for the slow-poached egg nestled in dense cavatelli and parmesan was truly impressive.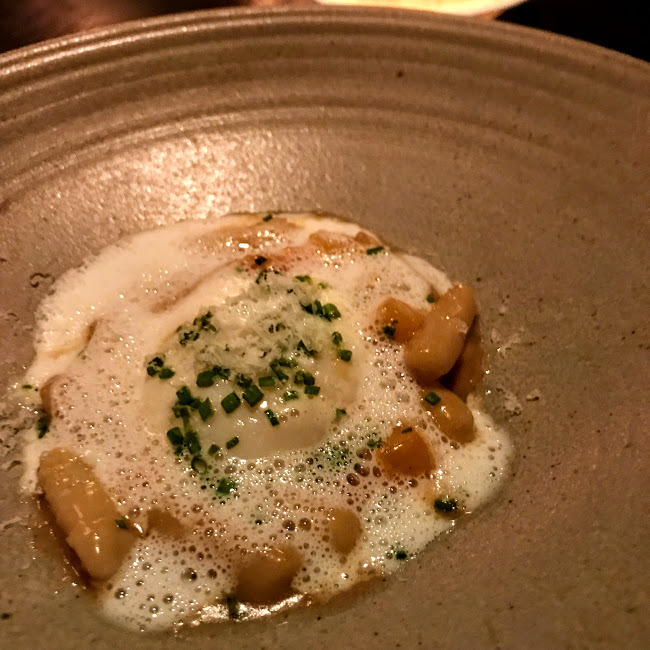 The details: Boka, 1729 N. Halsted St., Chicago.