Each day in December, I'm celebrating the rest of the best bites (and sips) that I didn't get to blog about in 2013, posted in chronological order. Browse all of this year's Best Bites, or look back at 2012's Best Bites.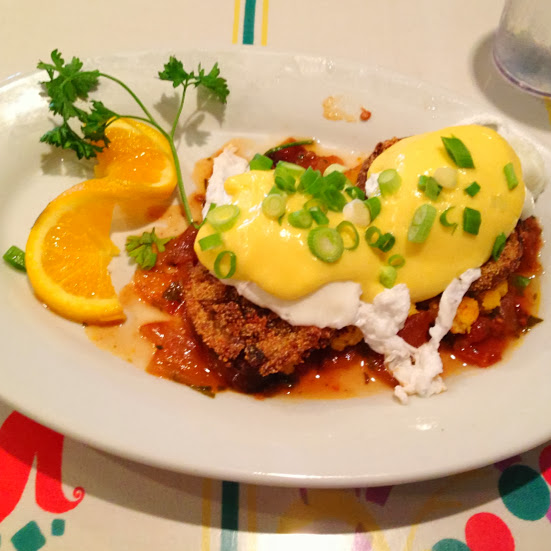 Why it's another 2013 Best Bite: Whenever people ask me where to eat in Evanston, this quirky eatery typically makes the list. I love that the menu is unapologetically eclectic, as evidenced by this eggs benedict. The cornmeal-battered, well-seasoned green tomatoes were the star, with texture from the crumbly cornbread and depth from the chunky roasted tomato sauce. Much like a French-style benedict from last year, I appreciated that this Southern-slanted combination was inventive without sacrificing all the elements of a great benedict.
The details: Lucky Platter, 514 Main St., Evanston.