Each day in December, I'm celebrating the rest of the best bites (and sips) that I didn't get to blog about in 2013, posted in chronological order. Browse all of this year's Best Bites, or look back at 2012's Best Bites.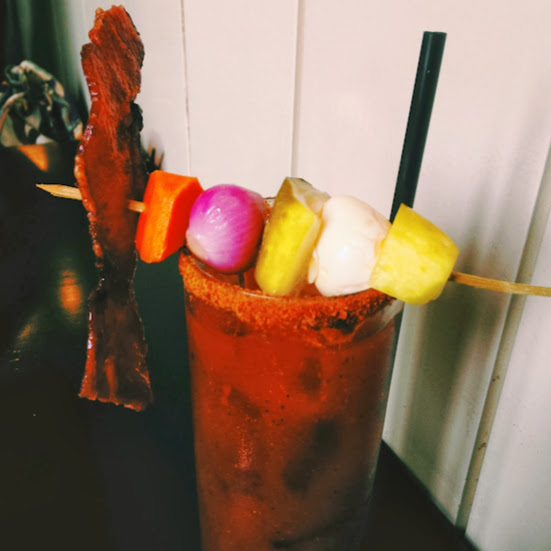 Why it's another 2013 Best Bite: I rarely order Bloody Marys, but I was happy to try this one, since the briny mix was produced by my friend Stu (recently covered by Tasting Table) and it seemed to fit the festive brunch occasion. I loved what the bourbon added to the smoky, peppery base, and could easily see why an entire strip of bacon made sense as a garnish. The pickled quail egg and the rest of the vegetables were nice punctuation marks after spicy sips.
The details: GT Fish & Oyster, 531 N. Wells St., Chicago.