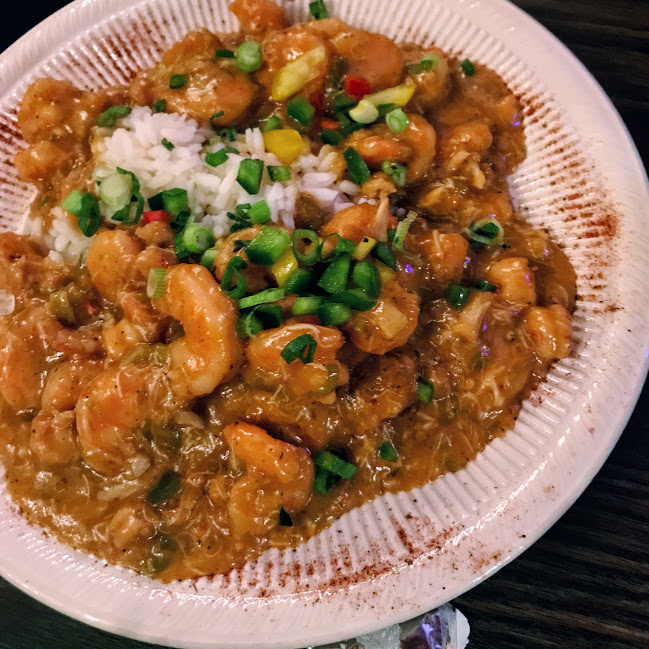 Heaven on Seven has been one of my Chicago dining blind spots: a classic that I've somehow never managed to visit. It's a boisterous Cajun restaurant tucked away on the seventh floor of a Loop high-rise (you even have to sign-in with a charming doorman before getting on the elevator). We visited the week of Fat Tuesday, so Mardi Gras decorations were in high gear and we were both given a string of beads upon arrival, but I have a feeling it still feels like a party all year around.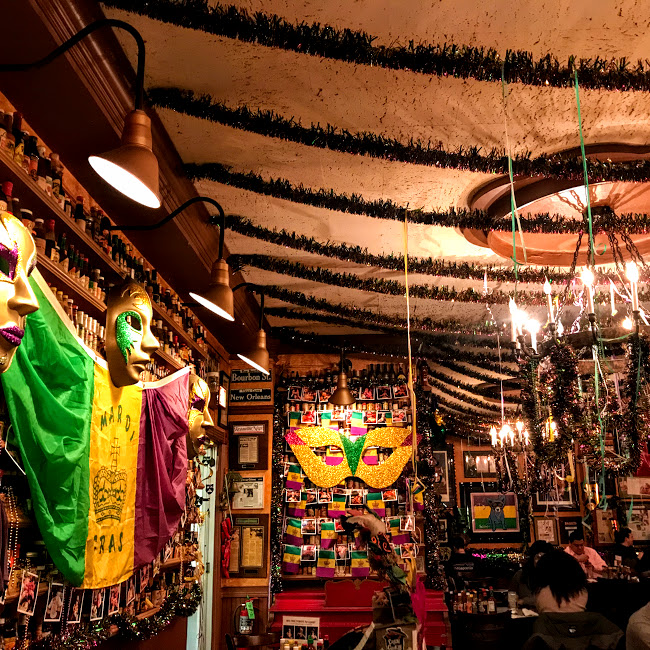 One of the many specials was a bayou étoufée with three kinds of seafood: crab, crawfish, and shrimp. The trio was a great sampling of shellfish flavor, stewed together in a rich gravy and served over rice. We also shared the catfish po'boy, a mammoth sandwich loaded with catfish, lettuce, tomato, pickles, and honey-jalapeño dressing. What really made it was the way the bread was toasted with butter and herbs.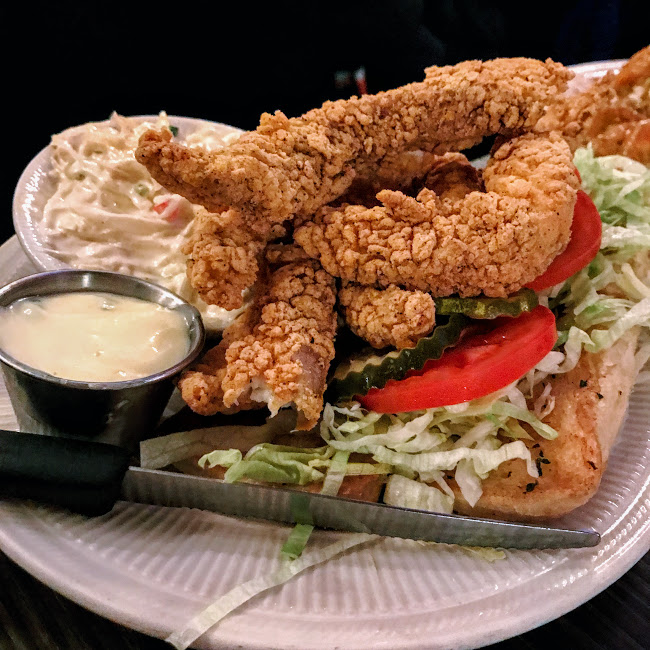 All entrees come with gumbo, soup, or salad, but it's easy to see why pretty much everyone gets the gumbo. Chicken, andouille sausage, and the smoky depth of a black roux came together for a thick and satisfying soup – with a warm jalapeño corn muffin to round it out with sweetness.
The details: Heaven on Seven, 111 N. Wabash, Chicago.