For the third year in a row, I'm using each day in December to celebrate the rest of the best bites (and sips) that I didn't get to blog about in 2014, posted in chronological order. Browse all of this year's Best Bites, or look back at year-end Best Bites from 2012 and 2013.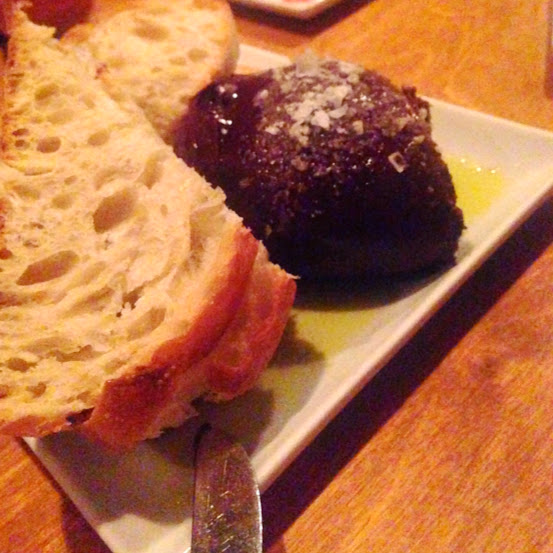 Why it's another 2014 Best Bite: This chocolate dessert shined in its pure simplicity. A quenelle of thick chocolate ganache, drizzled with olive oil and sprinkled with flaky sea salt, was primed for slathering on ciabatta toast as a sweet-and-savory end to the meal.
View another post about Ada Street.
The details: Ada Street, 1664 N. Ada St., Chicago.
[googlemaps width=300 height=300]