Travel Eats documents my food adventures outside of Chicago.
As someone who adores all forms of seafood but has always lived in a land-locked state, I've long wanted to check out Seattle's dining scene. I visited last week and packed three sunny (!!!) days with oysters, coffee, and everything else I'd heard were Seattle specialties. Before I proceed any further, I am happy to report that I ate the best sushi of my life on this trip. My local dining companion put Shiro's Sushi at the top of our must-eat list; Shiro was a "disciple" of Jiro, as in Jiro Dreams of Sushi, and had built something of an institution. We arrived before it opened and stood in line. Two hours and 40 minutes later, we were finally seated at the counter and settled in for omakase, or "chef's choice." On it went: red snapper, three cuts of salmon, four cuts of tuna, geoduck (my first time eating it!), king crab leg, octopus, eel that I can only describe as ethereal…and more. The fish was impossibly fresh and masterfully prepared, and the whole experience felt personal and special.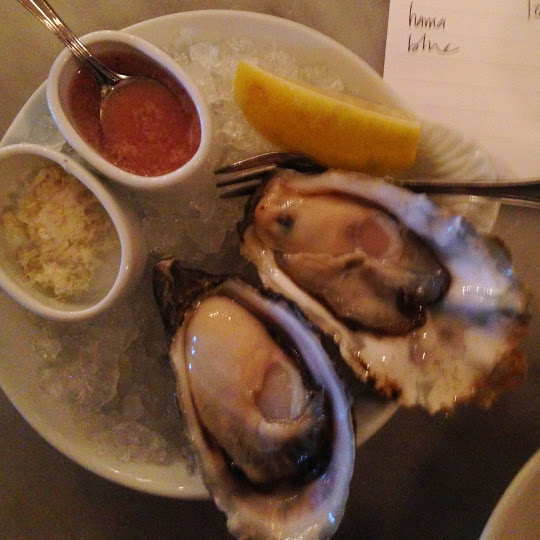 Our other spectacular meal also required a nearly two-hour wait, but as with Shiro's, it was undoubtedly worth it. The Walrus and the Carpenter is run by Renee Erickson, whose cookbook I received as a Christmas gift from my roommate in anticipation of our trip. Her elegant, contemporary dishes were the ideal way to celebrate the fruits of the sea that are so plentiful in that area. The oysters I tried were exceptional, as were all the other small plates, but the standout sea creatures for me were the grilled sardines. The sardines' texture was completely incredible, and I couldn't get over how well the walnut-parsley-shallot topping married with the fish.
Another memorable stop was at Toulouse Petit, a New Orleans-inspired Cajun restaurant that claims to have the "best happy hour menu in the nation." Both the barbecued shrimp New Orleans and the crawfish beignets with hot pepper jelly were delicious, and just the kind of food to pair with Big Easy-style cocktails. And of course, I couldn't leave Seattle without a visit to Pike Place Market, whose size and spectacle was even more overwhelming than I expected. After tastes at a few of the fish vendors, I settled on a sizable strip of smoked salmon that was conveniently threaded onto a stick. I savored it as long as possible.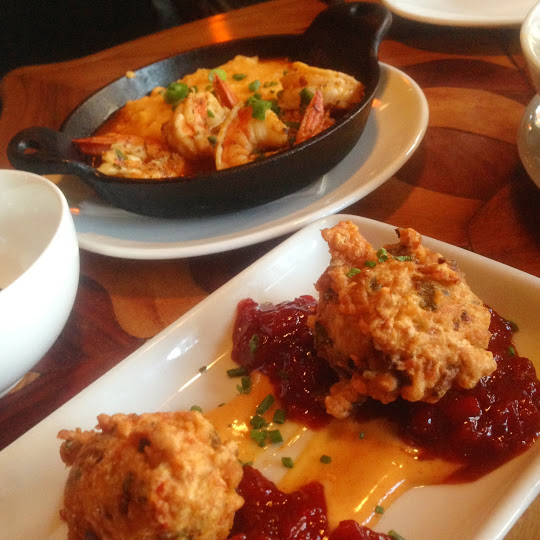 Brunch gets its own section, because both the morning meals I had were noteworthy in entirely different ways. I absolutely loved the format at Joule: not only was there a standard menu of creative, Korean-influenced dishes, but the meal also included unlimited trips to an upscale buffet at the front of the restaurant whose theme rotated on a monthly basis – February was Cajun, in honor of Mardi Gras. My favorite bite at Joule was also the most indulgent: a sesame waffle with chicken fried steak (everyone else should take note of this excellent variation on chicken and waffles) and smoked maple syrup. In contrast, the best parts of brunch at Tallulah's were on the lighter side. My bowl of red quinoa, smoked salmon, avocado, pickled vegetables, greens, and a soft-poached egg was the kind of fresh, energizing breakfast I could eat every day, and the blood orange marmalade on nutty Macrina wheat toast was also lovely in its simplicity.
I was just as impressed by Seattle's beverages, caffeinated and alcoholic alike. The one I was most eager to try was the Dark & Stormy at Rachel's Ginger Beer, and once I found out you could add vanilla soft serve to make it a float, I was basically in ginger-laced heaven. At local brewery Fremont Brewing, I was more than content with my Dark Star imperial oatmeal stout (and the fact that it was warm enough to drink it outside). Barnacle, adjacent to the Walrus and the Carpenter, was where we spent most of our time waiting for our table, and I loved that a seat at the sleek copper bar also earned you a bowl of Lay's Classic potato chips to snack on. I've been on a black walnut kick lately, so Barnacle's nocino old fashioned with calvados, walnut liqueur, and nocino amaro was just the kind of strong, silky cocktail I wanted. At Joule, my Sweet Freedom brunch cocktail held a citrusy mix of lime, blood orange and elderflower liqueurs, and makoli – the same fermented Korean rice wine I enjoyed so much at Parachute last fall. I also drank my fair share of coffee and espresso, and it was all top-notch.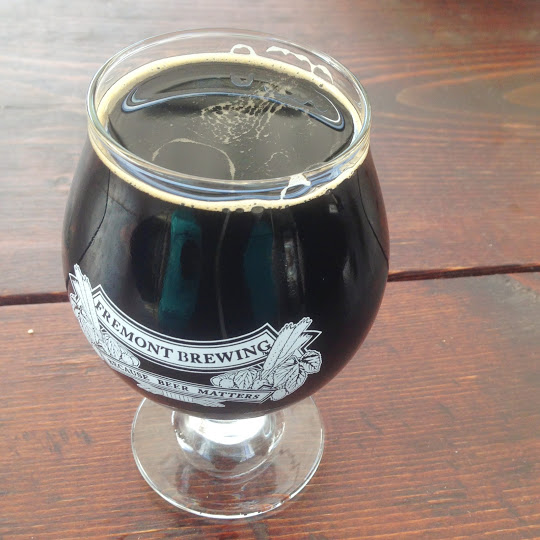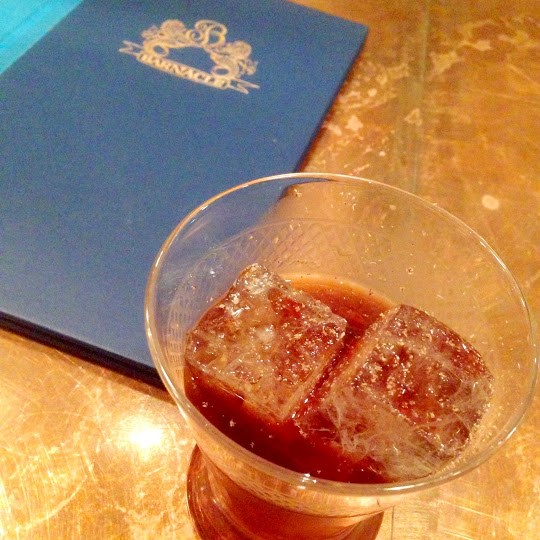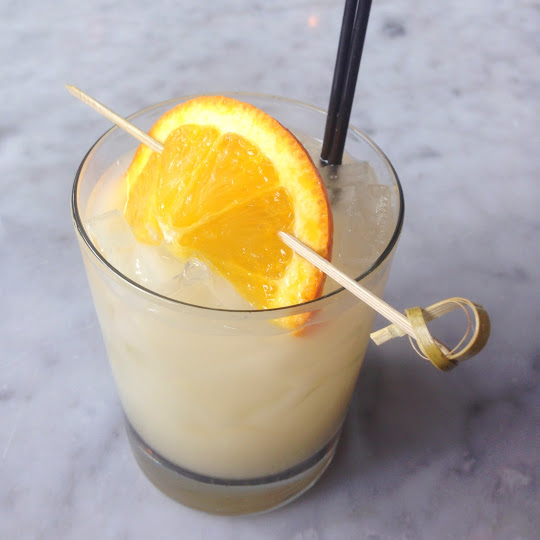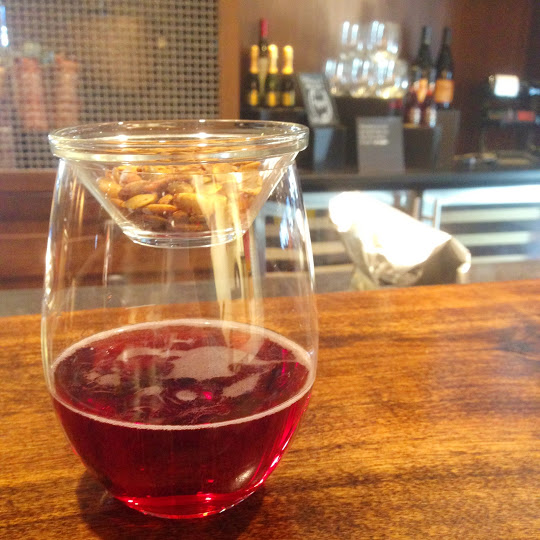 And below are even more miscellaneous best bites from what was surely one of my most delicious trips ever.
The details: Shiro's Sushi, 2401 2nd Ave.; The Walrus and the Carpenter and Barnacle, both 4743 Ballard Ave. NW; Toulouse Petit, 601 Queen Anne Ave. N; City Fish Co. at Pike Place Market, 1535 Pike Pl.; Joule, 3506 Stone Way N; Tallulah's, 550 19th Ave. E; Rachel's Ginger Beer at Pike Place Market, 1530 Post Alley; Fremont Brewing, 1050 N 34th St.; Victrola Coffee, 310 E. Pike; Uptown Espresso, 525 Queen Anne Ave. N; Molly Moon's Homemade Ice Cream, 917 E. Pine St.; Marination Station, 1412 Harvard Ave.; Beecher's Handmade Cheese at Pike Place Market, 1600 Pike Pl.; Daily Dozen Doughnuts at Pike Place Market, 93 Pike St. (all Seattle).