Travel Eats documents my food adventures while traveling.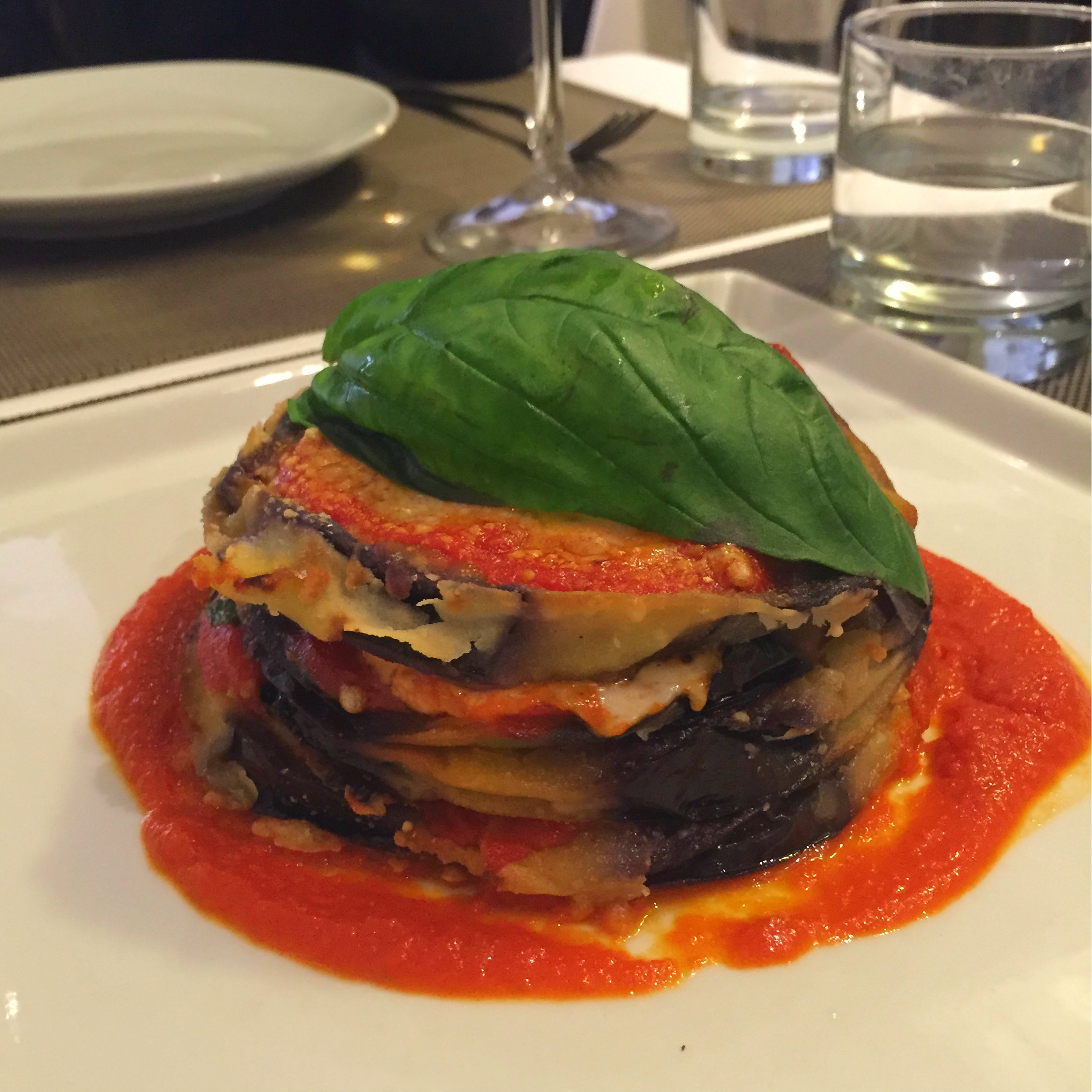 Rome was the first stop on my recent vacation to Italy. I could hardly believe I was finally tasting Italian cuisine straight from the source! My most memorable Roman meal was at Sofia, a cozy café near the Trevi Fountain. Friends had recommended it as serving the very best eggplant parmesan, and they were absolutely right. I'm not sure whether it was the texture of the eggplant, or the gooey layers of mozzarella, or the bright tomato sauce, but if I could only pick one dish from Rome to eat again, that would be it. I was also wowed by my pasta dish: strozzapreti noodles cooked to perfect al dente, with umami-rich parmesan and pecorino cheeses underneath crispy slivers of bacon. This was another sauce that I could have eaten all by itself.
At this point, I might as well skip straight to the gelato, which certainly lived up to its lofty reputation. Giolitti is probably Rome's most famous gelateria; it's been in business for more than 100 years, and the lines are usually out the door. There, I went with a couple classic flavors (chocolate and pistachio), plus one that intrigued me (risa, or rice pudding), and also opted for the customary mound of panna (whipped cream) on top. The gelato was dense and incredibly smooth; you could definitely taste the rice and cinnamon in the risa variety. The whipped cream wasn't overly sweet, so it mostly added a cloud of extra creaminess. My other favorite Roman gelato was from Gelateria del Teatro. It was an adorable shop, tucked along a bustling square, and it also boasted the most creative flavors of the trip. I went for fig-cheese-walnut, raspberry-sage, and pear-caramel, all three of which were delightful and unique.
Another standout meal was at a traditional trattoria in the Trastevere neighborhood, La Tavernaccia, which I'd read about for its lasagna in particular. The lasagna was cooked in a wood-fired oven, so the cheese was toasted and bubbly all around the edges, yet extra melty in the middle. This was also where I got to have ultra-fresh appetizers of tomato bruschetta and buffalo mozzarella, the kind of simple Italian flavors that really needed no further accompaniment.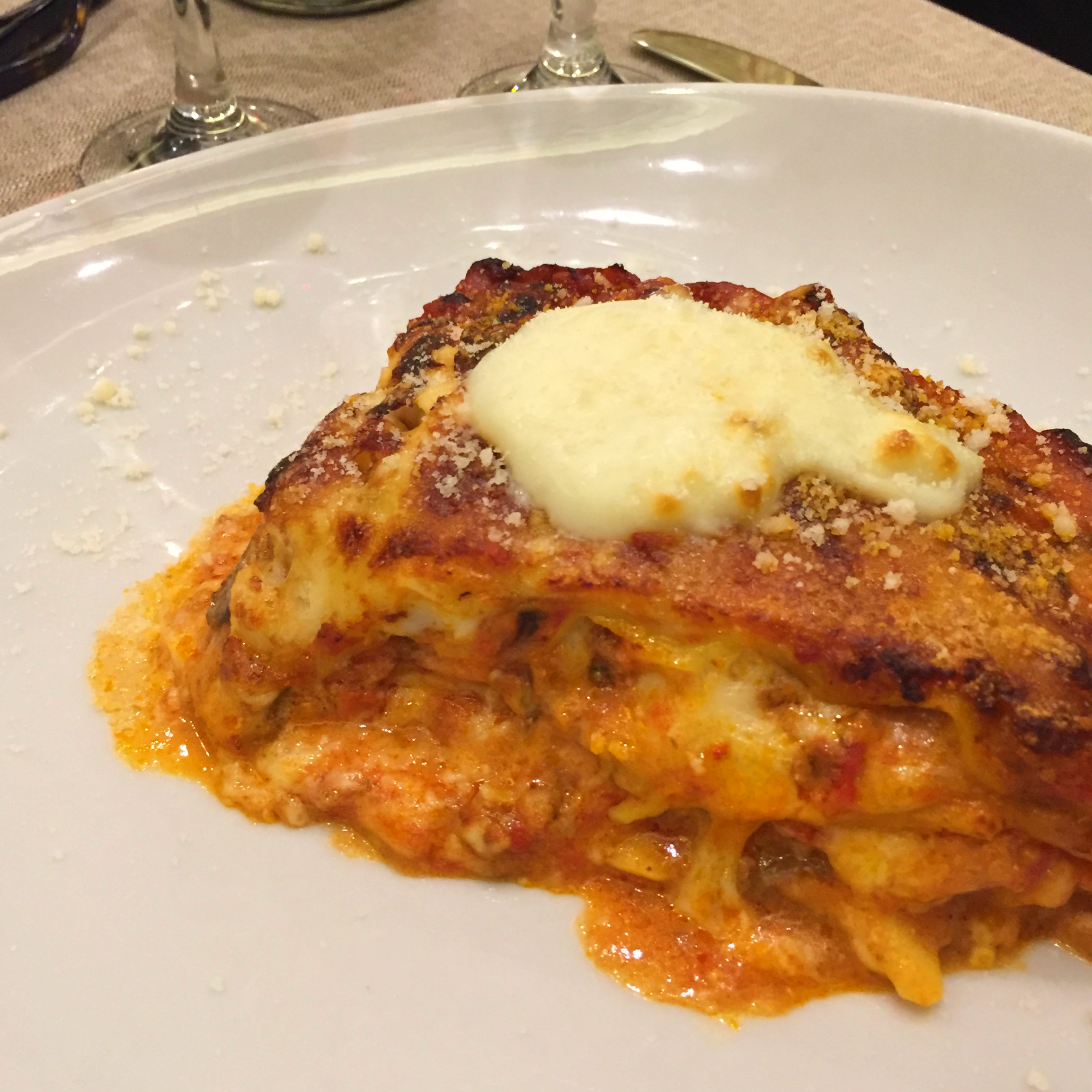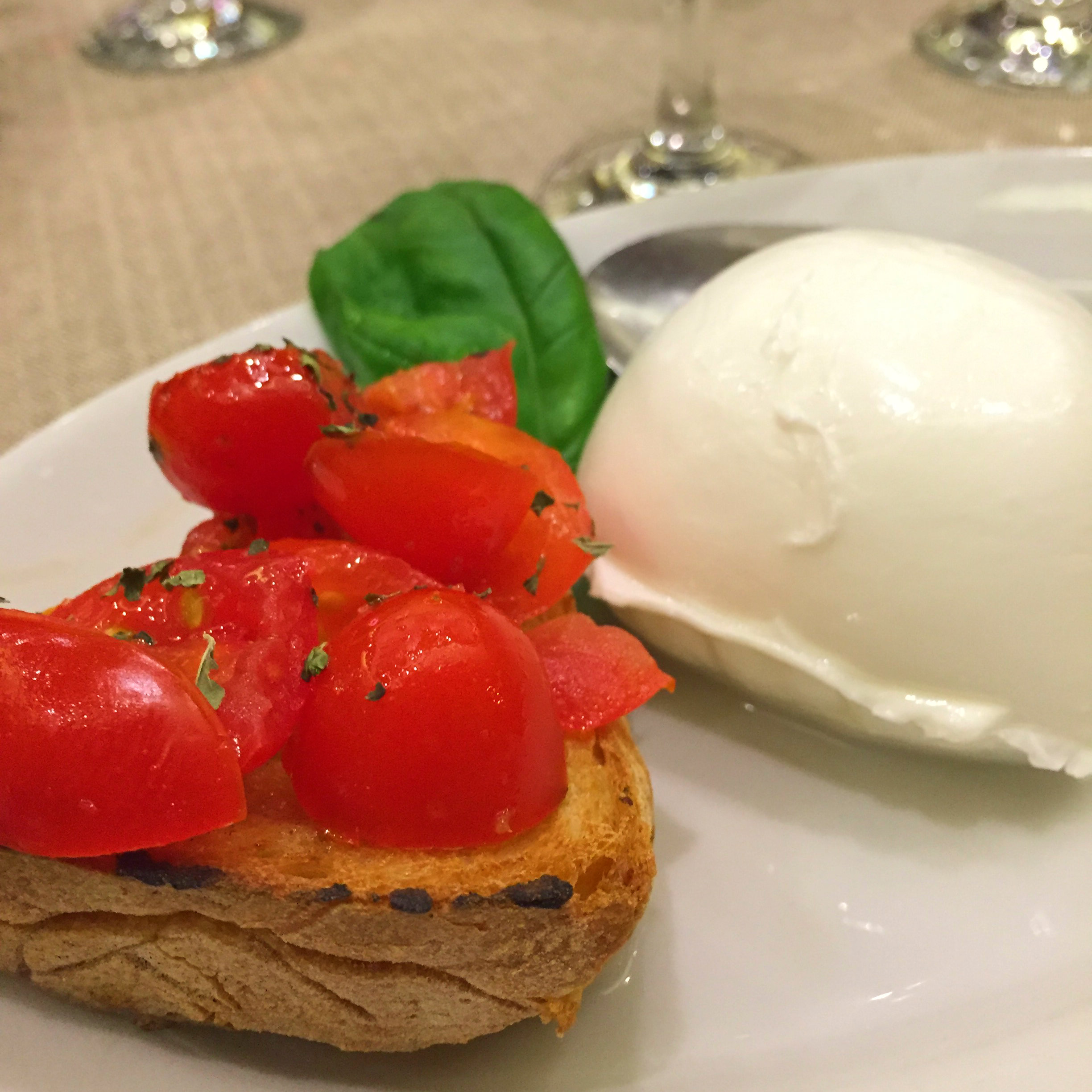 There were a few beverage highlights, too. At the top of Castle Sant'Angelo was an outdoor café with great views of the city, and I wanted to try some traditional amaro liqueur along with my espresso. The server recommended Averna, and it turned out to be a light, licorice-y pairing. For wine, I appreciated the custom of plentiful house wine at nearly every restaurant. Ordering a half-liter or liter carafe of an Italian red that was both tasty and reasonably priced made the wine decision much easier.
I also had to experience a little Italian coffee culture: standing at the counter to order your cappuccino or Americano, and then staying there to drink it immediately. On my last morning in Rome, I walked just down the street from where I was staying and enjoyed a quick cappuccino and sugar-studded apricot pastry before it was time to catch the train.
The details: Sofia, Via di Capo le Case, 51; Giolitti, Via Uffici del Vicario, 40; Gelateria Del Teatro, Via dei Coronari, 65; La Tavernaccia, Via Giovanni di Castel Bolognese, 63; La Pasticceria Siciliana, Via Cipro, 79; La Fraschetta di Castel Sant'Angelo, Via del Banco di Santo Spirito, 20; Bella Napoli, Via Simone de Saint Bon, 57; all Rome, Italy.