To wrap up the year, I've chosen 20 more Chicago dishes and drinks – some old favorites, some new discoveries – that I didn't have the chance to blog about in 2016. View year-end recaps from 2012, 2013, 2014, and 2015.
BRUNCH:
Best overall brunch dish
Unsurprisingly, Lula Café is showing up on my year-end list for the fourth year in a row. Of all the brunch specials that I've sampled there, this was one of the best, and certainly the heartiest. Earthy mushroom, sweet delicata squash, cheesy noodles, and a lacy-edged fried egg – I could have stayed tucked into that bowl all morning.
Best use of avocado
I'm always looking for great renditions of avocado toast, so I had to try Siena Tavern's version during a late-summer patio brunch. Shards of prosciutto and thin fans of watermelon radish made it both tasty and beautiful.
Best innovation at a second location
I'd been to the original Bang Bang Pie in Logan Square multiple times, but hadn't yet tried the slightly different menu in the newer Ravenswood location. The flaky biscuit with butter and jam was just as excellent, and the grits with smoky greens were a nice surprise.
MAINS:
Most surprising favorite at a much-anticipated restaurant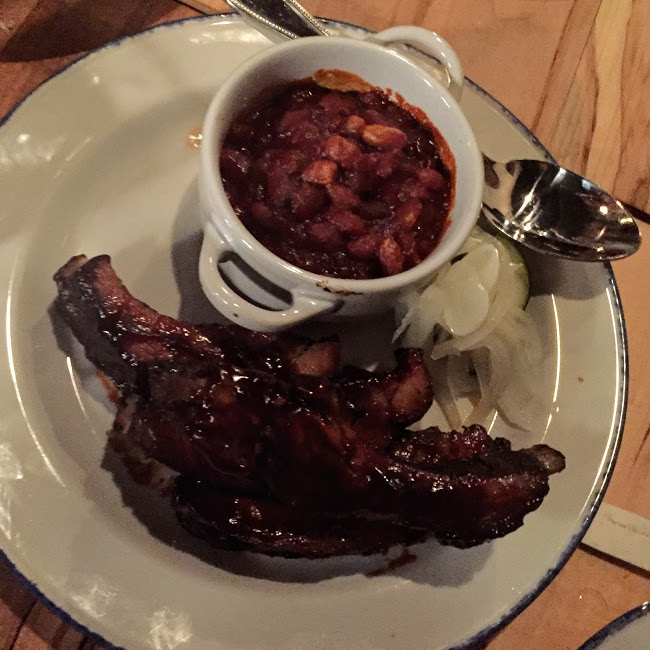 Giant is Jason Vincent's first project since closing his beloved Nightwood restaurant, so it was met with great anticipation from the Chicago food community. I knew I'd be wowed by some innovative smaller plates, which I was, but didn't expect my favorite dish to be enormous, gleefully sticky barbecue ribs.
Best (and richest) noodles
Another one of the biggest openings this year was Stephanie Izard's take on Chinese food, the third in her goat restaurant trilogy (after Girl & the Goat and Little Goat). We tried a lot of things during our (very late) dinner there, but these noodles stood out for their texture and the explosion of flavors that went along with them.
Most autumnal
The hulking size of this pork shank at Beatrix in River North belied its gentle fall flavors, with cider glaze, tender apples, and two kinds of potatoes.
Comfort food with the best view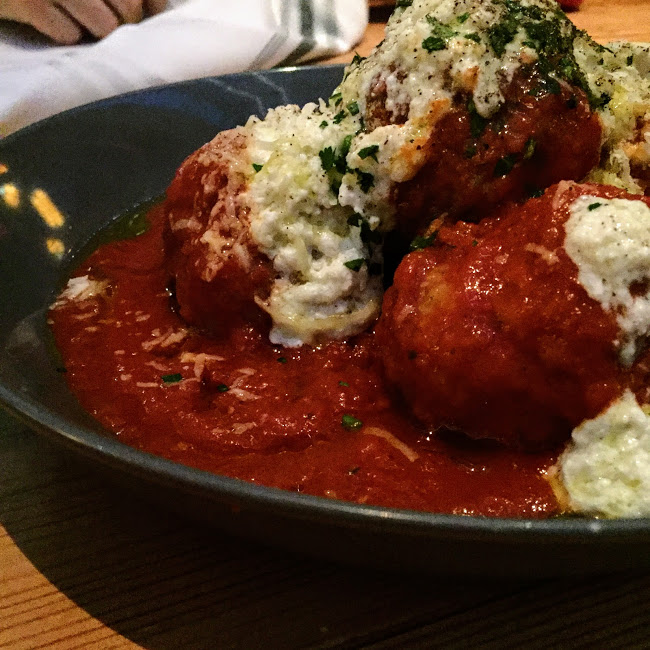 Cindy's has my favorite view in the city, so it's an easy pick for friends visiting from out of town (Dublin, in the case of this particular evening). Before heading outside to enjoy the skyline, we shared these satisfying meatballs, served in a rich sauce with generous dollops of ricotta.
Best miniature meal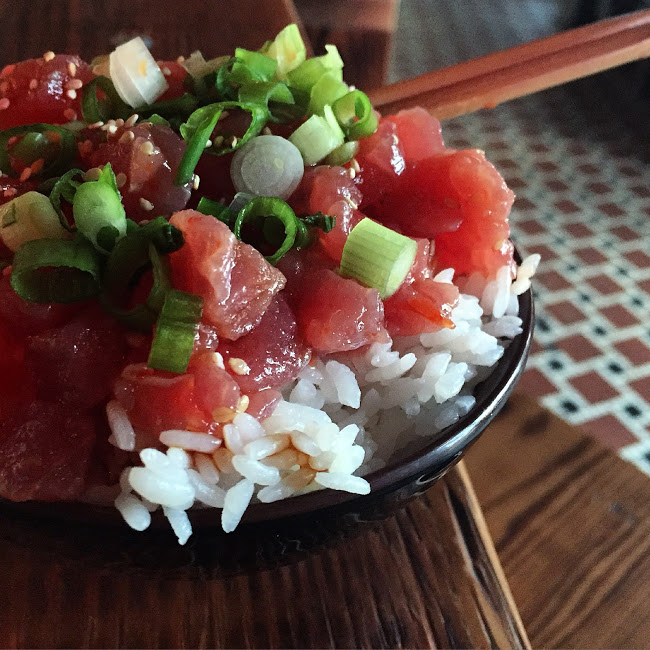 On my first visit to the new Logan Square location of Furious Spoon, I wasn't quite hungry enough to commit to a full bowl of their signature ramen (plus, it was pretty warm outside). This poké bowl was just right, in both size and ratio of fish to rice to scallions to sauce.
SIDES:
Purest expression of a single vegetable
My dining companion and I agreed that this roasted, seaweed-dusted pseudo-steak was the broccoliest broccoli we've ever eaten. Parachute won me over long ago with its bing bread, so I wasn't surprised to see such a unique take on an usually humble vegtable.
Most indulgent workplace snack
Whenever The Fat Shallot food truck happens to be outside my workplace (which isn't often these days), I often can't resist running outside just for these piping hot fries drenched in creamy, spicy sauce.
DRINKS:
Prettiest garnish
I'd been meaning to check out this California-inspired spot in Bucktown since it opened, especially for the drinks. I already loved that it combined three of my favorite cocktail ingredients – amaro, cinnamon, and whiskey – but the wheel of blood orange put it into picturesque territory.
Menu special I most wish was permanent
Parson's Chicken & Fish is most known for its negroni slushy, but a Dark & Stormy version is offered occasionally, among other rotating specials throughout the summer. The dark rum-ginger-lime concoction is so good that I really wish they'd consider serving it all year long.
Neighborhood classic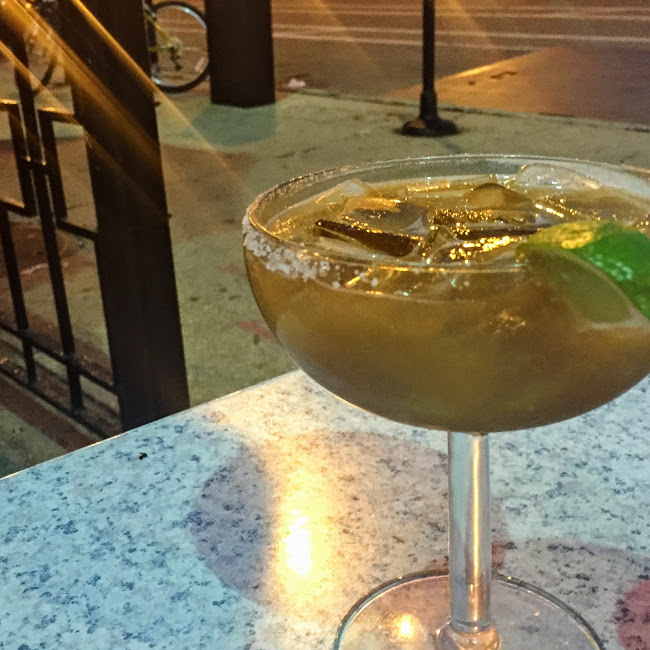 As more and more dining destinations open in Logan Square, the hidden back garden patio at El Cid II is still a go-to for a no-frills meal. A friend first recommended this tangy tamarind margarita years ago, and I've never strayed since.
Best birthday beverage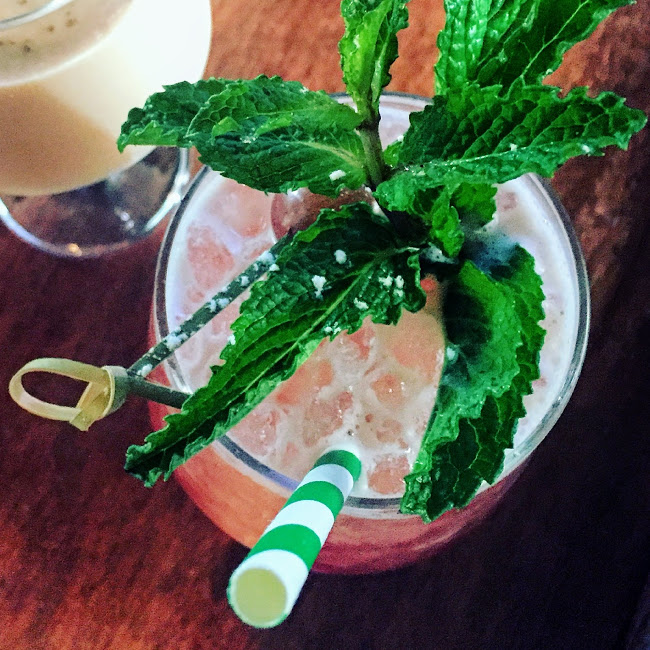 Spilt Milk opened on my actual birthday, so it seemed like a sign to check it out for a celebratory cocktail. I was already a julep fan, and the concord grape juice made for a lovely spin on a classic.
Most refreshing summer cocktail
After a long walk on the 606 trail with my friend on a warm evening, we landed on the Osteria Langhe patio, ready for something fizzy and Italian. We got both in this ombré beverage that had the right balance of citrus and bitterness.
Best warm-up on a snowy evening
I ordered this while catching up with a friend during one of this winter's snowfalls, and it couldn't have been a better choice. The deep spiced aroma alone was enough to warm me up.
SWEETS:
Most beautiful (and tastiest) cake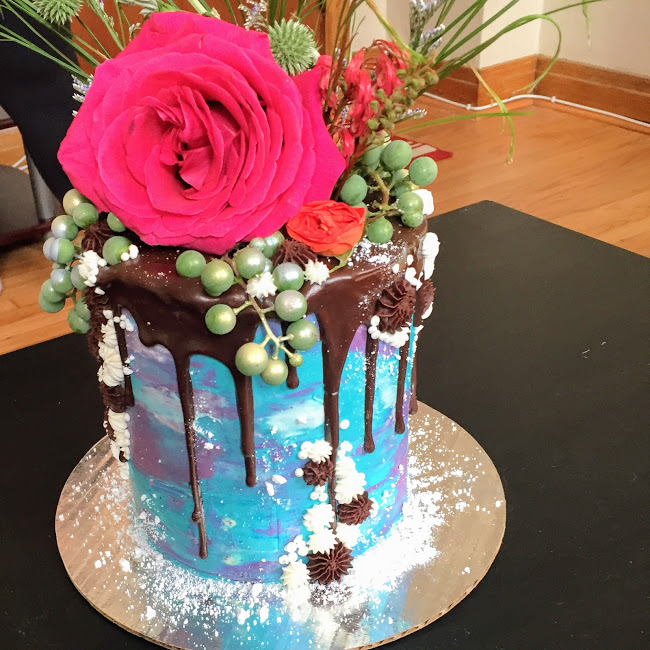 Anyone who follows Bon Vivant Cakes on Instagram knows how jaw-droppingly gorgeous these cakes are, and I was fortunate enough to see one that a friend ordered for her birthday. It tasted as good as it looked, down to the dripped chocolate ganache and buttercream frosting made from an adored indulgence: cookie butter.
Most memorable frozen treat
Shake Shack is old news for my East Coast friends, but it's still relatively new for Chicago. Whenever I take visitors to see the many of attractions of the Chicago Athletic Association hotel (see Cindy's above), Shake Shack is usually the final stop. One of their Chicago-specific concretes has donut and coffee beans whirled into vanilla custard with marshmallow sauce to really tie together the decadence.
Best use of summer fruit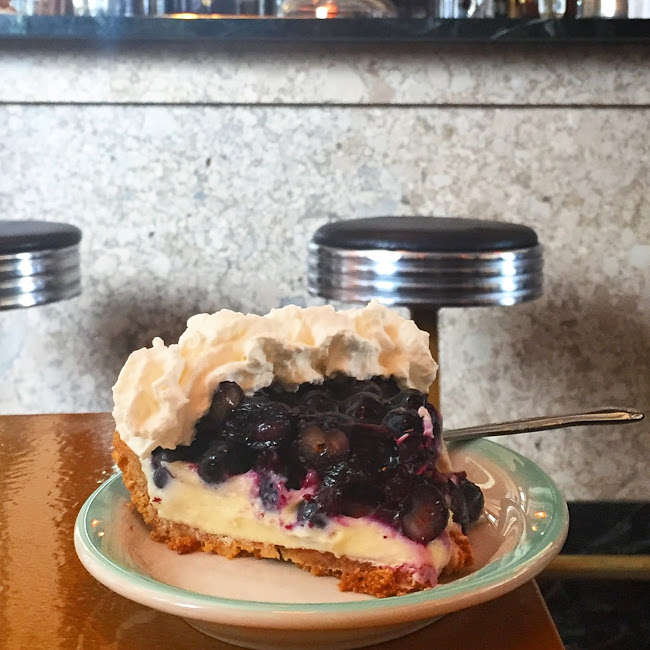 The pies at modern soda fountain Spinning J have been on my list for a while. After much deliberation, I went with a slice of the blueberry, which kept things simple enough to let the fruit really shine.
Most symbolic bite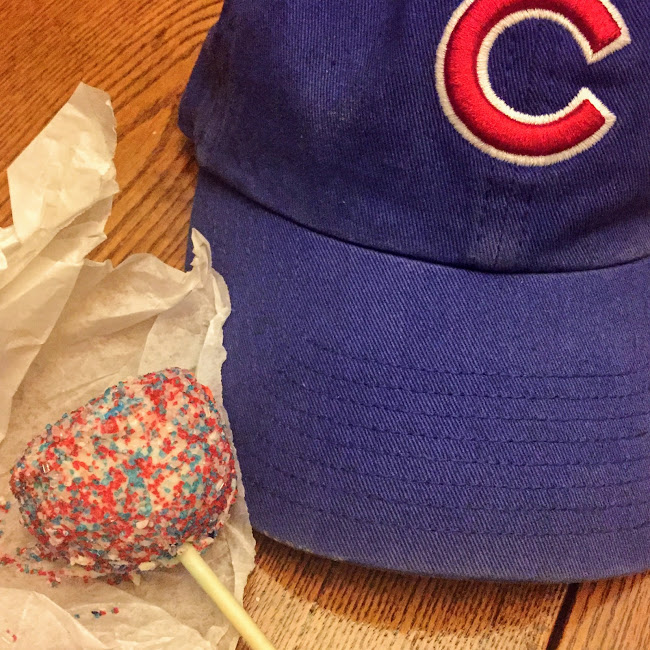 I bought this cake pop during my lunch break the day of Game 6 of the World Series. I told myself I'd wait to eat it until the Cubs won that night. They won both that night and the next, earning their first championship in 108 years. I'd like to think my cake pop promise gave Chicago a little extra luck.
Thanks for reading in 2016, and looking forward to another delicious year!
The details: Lula Café, 2537 N. Kedzie Ave.; Beatrix, 519 N Clark St.; Ampersand Wine Bar, 4845 N. Damen Ave.; Osteria Langhe, 2824 W. Armitage Ave.; Giant, 3209 W. Armitage Ave.; Bon Vivant Cakes (order online); Parachute, 3500 N. Elston Ave.; Spinning J, 1000 N. California Ave.; Spilt Milk Tavern, 2758 W. Fullerton Ave.; Siena Tavern, 51 W. Kinzie St.; Cindy's and Shake Shack, both at Chicago Athletic Association, 12 S. Michigan Ave.; El Cid II, 2645 N. Kedzie Ave.; Duck Duck Goat, 857 W. Fulton Market; Bang Bang Pie, 4947 N. Damen Ave.; Furious Spoon, 2410 N. Milwaukee Ave.; The Fat Shallot food truck (location varies); Presidio, 1749 N. Damen Ave.; Parson's Chicken & Fish, 2952 W. Armitage Ave.; The Goddess & Grocer, 901 N. Larrabee St.;all Chicago.