This is part of a series of posts about Chicago Restaurant Week 2020, held January 24–February 9. View all of this year's meal recaps, or browse previous Restaurant Week coverage from 2013–2018.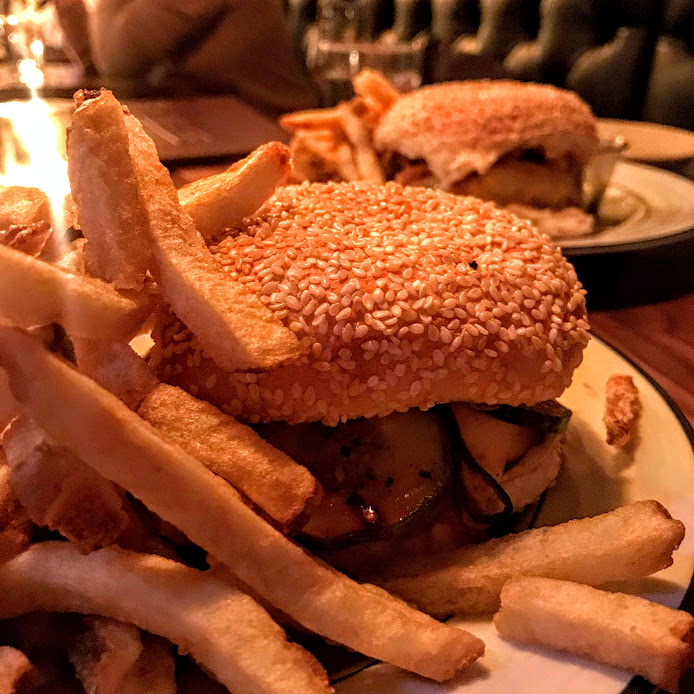 Best Bite: I usually don't pick a Restaurant Week destination because of a cheeseburger, but I've been intrigued by The Loyalist's version ever since it dethroned Au Cheval's legendary burger a couple of years ago, according to Bon Appetit. Nicknamed the "dirty burg," it's an appropriately indulgent affair: the patties are a blend of short rib, chuck, and bacon, and they're smothered with caramelized onion, thin-sliced pickles, and cheese that oozes over the side of the bun. Considering the richness, two burgers were plenty to share between three of us. Accompanying the plentiful crispy fries were two great dipping options: extra-garlicky aioli and, our group's surprise favorite, pickling liquid.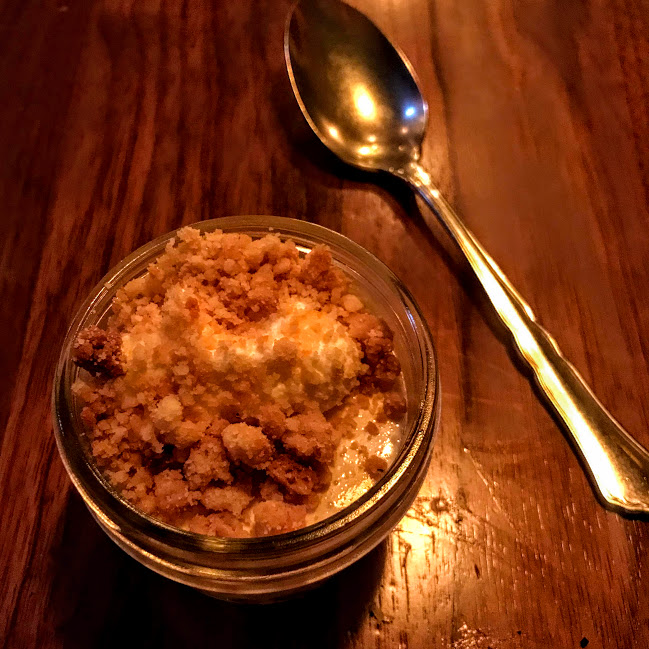 Other notes: While I'm usually satisfied with any creamy butterscotch dessert, this pot de creme was particularly lovely with its salted streusel and dollop of sweet cream. We also made it time to take advantage of some happy hour cocktail specials from our cozy corner booth, and even peeked upstairs at The Loyalist's upscale tasting menu counterpart, Smyth.
The details: The Loyalist, 177 N. Ada St., Chicago.