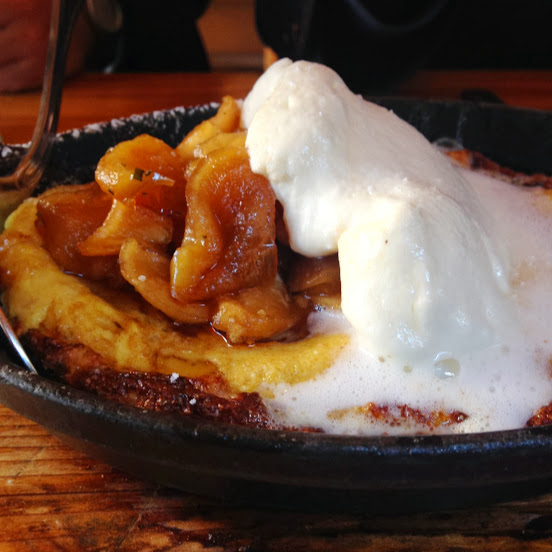 Why it's this week's Best Bite: After a decade of being dinner-only, Avec launched brunch service last summer – an announcement that made the Chicago food world collectively squeal with delight. While I've already blogged about Avec's legendary stuffed dates, which we ordered almost reflexively, the other stellar brunch plates merited a post of their own. The day's special was the wood-fired pancake, a velvety stunner cooked in a cast-iron pan and topped with fragrant apple-rosemary compote and mounds of whipped cream. Its Dutch Baby–style texture was unbelievable. Meanwhile, the baked egg dish showed off Avec's Mediterranean leanings. Its sauce was layered with surprising flavors: chickpeas, roasted peppers of all kinds, and salty feta, all begging to be sopped up with the bread on the side.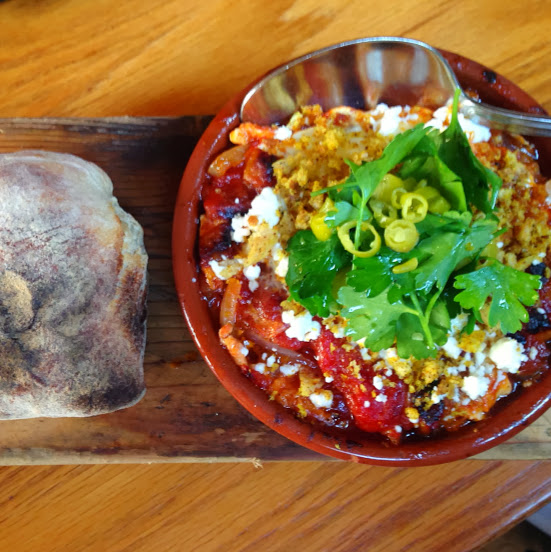 Another favorite was the butcher's steak, probably the most beautiful steak-and-eggs in history. The fried egg was perfect, and the steak, ultra-tender from the marinade, shone even brighter with bold accompaniments of charred radicchio, squash polenta, pesto, parsley, and crunchy pepitas. As hard as it was to see this meal come to a close, the indulgence of the stuffed dates at the beginning was evenly matched by the petite nutter butter squares at its conclusion. Don't miss these: the peanut butter-chocolate base, subtle feuilletine crunch, smooth ganache, and a sprinkling of sea salt made it the ultimate last bite.
The details: Avec, 615 W Randolph St., Chicago.
[googlemaps width=300 height=300]