This is part of a series of posts about Chicago Restaurant Week 2017, held January 27–February 9. View all of this year's meal recaps, or browse all Restaurant Week coverage from 2013-17.
Best Bite: It's hard to outdo the chorizo-stuffed medjool dates: they're not only Avec's most popular menu item, but are also among the most iconic dishes in all of Chicago. The sweet-spicy-smoky combination of dates, bacon, chorizo, and tomato sauce is just as unstoppable now as when I wrote about it in this blog's very first week.
Other notes: The Restaurant Week menu only had one option per course, but because it was a "greatest hits" approach, we weren't complaining. The second course was an outstandingly balanced salad of shredded brussels sprouts, chiles, salty cheese, and raisins; the third a full pan of paella with head-on shrimp, chicken thigh, and tangerine aioli. Avec's desserts tend to harness simplicity for maximum impact – these nutter butter squares, for example – and this evening's creamy chocolate mousse with espresso crumble was no exception.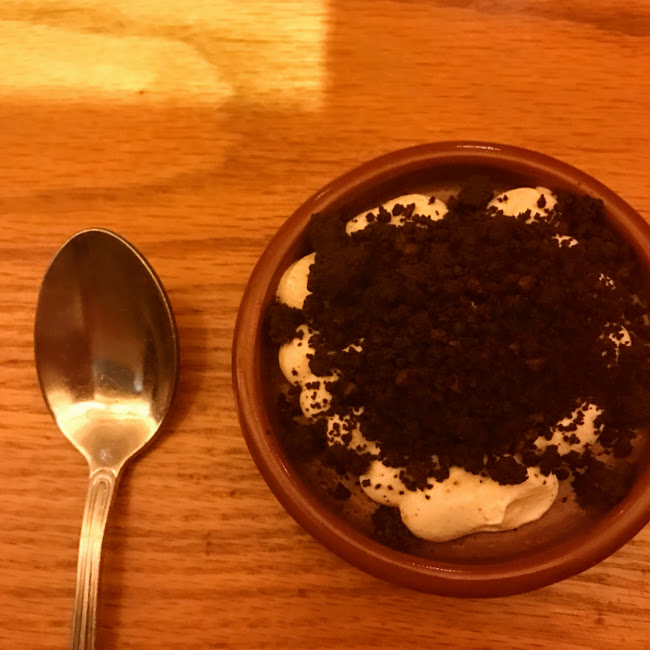 The details: Avec, 615 W. Randolph St., Chicago.
[googlemaps width=300 height=300]