This is part of a series of posts about Chicago Restaurant Week 2014, held January 24–February 6. Check out the 2013 recap, or browse all Restaurant Week coverage.
Dinner at Graham Elliot Bistro
Best Bite: The signature beef short rib stroganoff was an ideal winter entree, with a substantial portion of tender meat flanked by hearty mushrooms and dabs of peppery cream sauce. And if a dish comes with spaetzle, I will mostly likely order it, so I was especially impressed by this spot-on mustard variety. The soup course came in a close second-favorite, a chestnut bisque with a surprising combination of sweetness and complexity from allspice, sage, and rosemary marshmallow. See full menu.

Other notes: I loved the dessert presentation of a layered banana split in a mason jar. I'm also pretty sure our table was the best in the house: a private, high-backed booth with room to spare for our four-person party and a brightly colored stained glass window enclosing one end.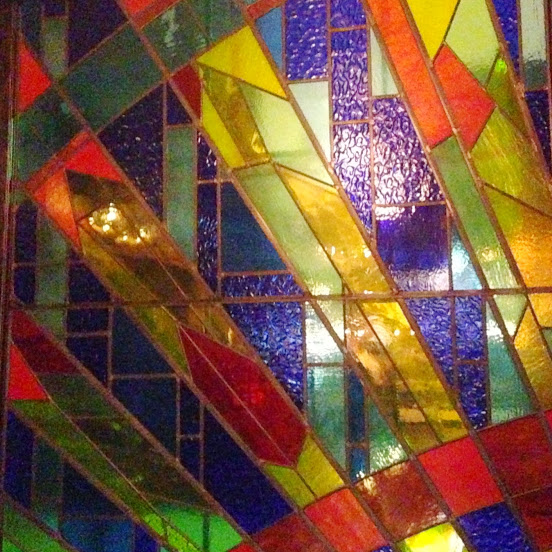 The details: Graham Elliot Bistro, 841 W. Randolph St., Chicago.
[googlemaps width=300 height=300]