Travel Eats documents my food adventures outside of Chicago.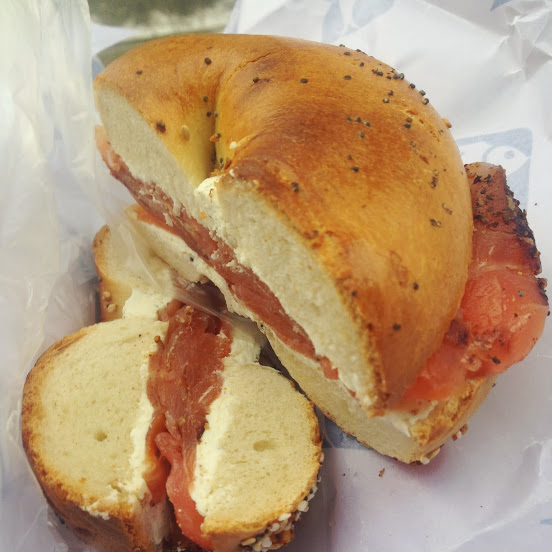 While in New York, there was a lot of other eating to do outside of our Restaurant Week reservations. First off, in such a bagel-centric city, breakfast was a high priority. I was especially awestruck by Russ & Daughters, a smoked fish mecca that's been around for 100 years, but that I hadn't visited until this trip. The pastrami-cured salmon combined two potent New York flavors into one unforgettable bagel topping, only enhanced by a slick of horseradish cream cheese. I can't wait to go back and taste more kinds of fish! We also stopped at legendary Katz's Deli (you may remember it from When Harry Met Sally or Enchanted) – since it was a little too early in the day for a sky-high sandwich, we settled for a simpler snack of latkes with applesauce and sour cream.
In pursuit of pizza, another important New York food group, we ventured out to Roberta's in Brooklyn. Both pies we tried were sublime, with bubbly, charred crusts and perfectly melted rounds of fresh mozzarella. The duck prosciutto with crusty bread had a nicely subtle richness as a starter. On the other end of the spectrum, I couldn't resist inducting my friends into the late-night tradition that is 99-cent pizza: a piping hot, classic NY-style slice that might be the best value in Manhattan. It's served at locations all over the island, and was a staple for my roommates and me when we lived there.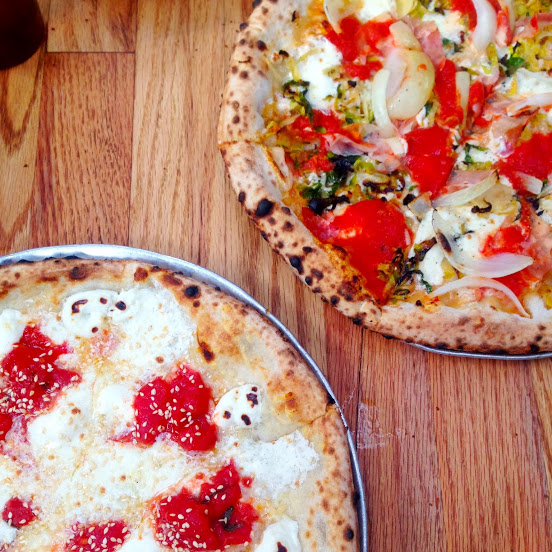 And then there was brunch at The Spotted Pig, Chef April Bloomfield's ultra-popular West Village gastropub. I went for the sizzling sisig special, traditionally a Filipino dish made with diced-up pig face and an egg added in the middle. It was crispy, porky, garlicky, and a little over-the-top, but so delicious. All I wanted were more bread crisps to dip into what was left in the cast-iron pan. The deviled eggs made a zesty first bite, especially together with a Bloody Mary that was heavy on shaved horseradish.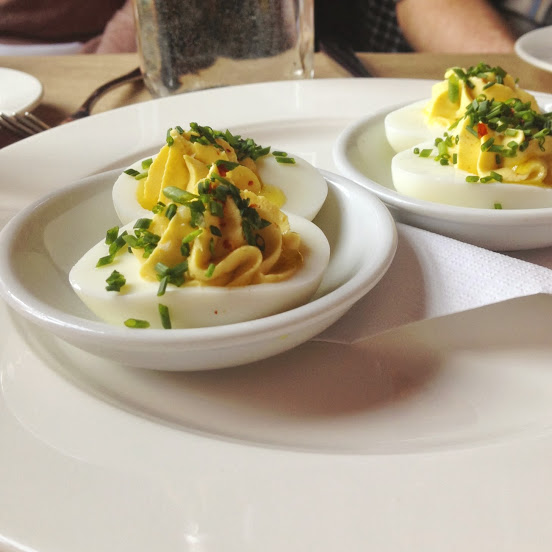 Speaking of drinks, we came away with a few other favorite places to imbibe. My Calle Fresca margarita at the Meatpacking District location of Dos Caminos was pleasantly tropical with a punch from the ancho-salt rim (I also loved their chips and salsa). We were also seeking somewhere cozy for a glass of wine in Midtown East, and Cello Wine Bar fit the bill. Exposed brick, red-toned cushions, and lots of candles – and, of course, diverse by-the-glass options that we all enjoyed sipping.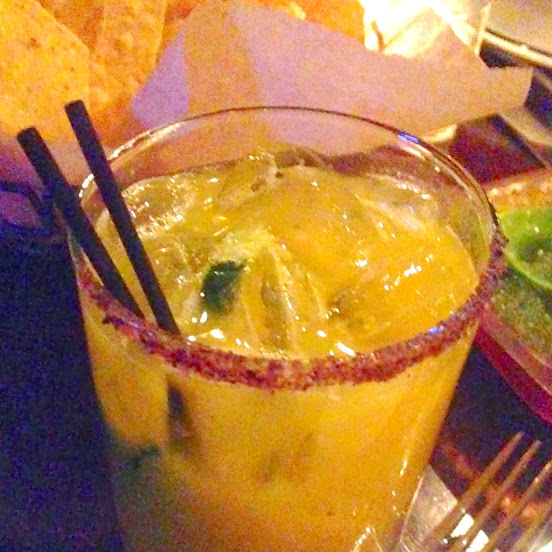 The details: Russ & Daughters, 179 E. Houston St., Manhattan; Katz's Delicatessen, 205 E. Houston St., Manhattan; Roberta's, 261 Moore St., Brooklyn; 99-Cent Fresh Pizza, 473 Lexington Ave. (and many others), Manhattan; The Spotted Pig, 314 W. 11th St., Manhattan; Dos Caminos, 675 Hudson St., Manhattan; Cello Wine Bar, 229 E. 53rd St., Manhattan.