For the third year in a row, I'm using each day in December to celebrate the rest of the best bites (and sips) that I didn't get to blog about in 2014, posted in chronological order. Browse all of this year's Best Bites, or look back at year-end Best Bites from 2012 and 2013.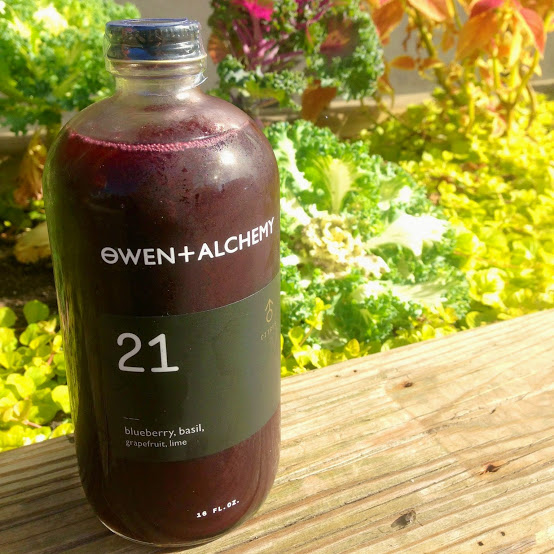 Why it's another 2014 Best Bite: Owen+Alchemy opened in Logan Square this year as the first "juice apothecary" of its kind, with a staggering selection of sleek glass bottles filled with concoctions of every color. My first selection was Number 21, a blend of blueberry, basil, grapefruit, and lime. Every sip began with a punch of basil, which I loved, and then glided into a delicate balance between sweet blueberry and tart citrus.
The details: Owen+Alchemy, 2355 N. Milwaukee Ave., Chicago.
[googlemaps width=300 height=300]