This Best Bite is one of the 20 foods and 15 drinks I've set out to taste and document in 2015. View the full list to see my plan and progress.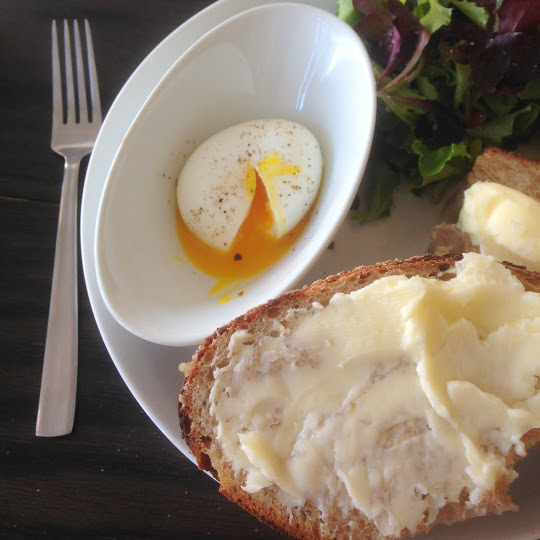 Why it's this week's Best Bite: With a limited menu of seasonal breakfast and lunch specials and a small selection of artful pastries that routinely sells out before noon, Cellar Door Provisions is tightly focused in its craft. Since I knew I wanted to try the much-lauded bread, I went with the Staff Meal, a no-frills breakfast of greens, bread, butter, and soft boiled egg. This was no ordinary bread and butter, however. The bread itself had a dark crust and airy crumb – the best of both textural worlds – and the egg-sized, salt-flecked quenelle of butter was plenty to smear into every nook of both thick slices. Dipping the bread into the yolk of the soft boiled egg was even more satisfying, and peppery bites of lightly dressed greens helped break up the richness. The whole meal had an understated elegance that was so refreshing.
The details: Cellar Door Provisions, 3025 W. Diversey Ave., Chicago.
[googlemaps width=300 height=300]