This is part of a series of posts about Chicago Restaurant Week 2015, held January 30–February 12. Check out recaps from 2014 and 2013, or browse all Restaurant Week coverage.
The Bedford Dinner
Best Bite: If there's burrata on a menu, there's a very good chance I'll order it, but the way The Bedford paired the ultra-creamy cheese with squash was especially unique. A swipe of apple butter and crumbles of pumpkin seed granola made it almost like a sweet-leaning breakfast dish, and crispy basil added balance. I actually doubled up on squash with my main course, and am glad I did, because the nutty, cheesy, brown butter-soaked agnolotti was the height of comfort.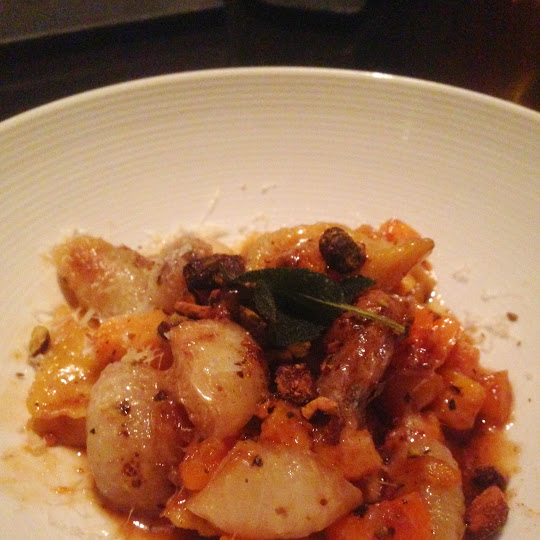 Other notes: The other pasta option was also exceptional. A more toothsome noodle matched the hearty ragu, which smartly combined fennel and mint with the lamb. And the atmosphere is certainly worth noting: the restaurant is a converted bank vault, so it was fun to take in all the dramatic details.
The details: The Bedford, 1612 W. Division St., Chicago.
[googlemaps width=300 height=300]