For the third year in a row, I'm using each day in December to celebrate the rest of the best bites (and sips) that I didn't get to blog about in 2014, posted in chronological order. Browse all of this year's Best Bites, or look back at year-end Best Bites from 2012 and 2013.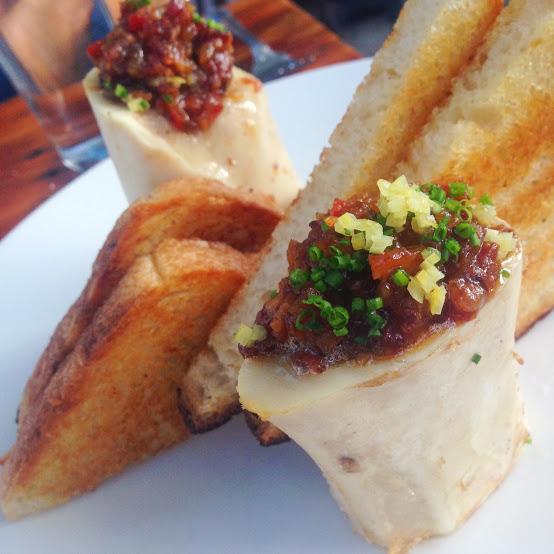 Why it's another 2014 Best Bite: Longman & Eagle did a lot of things very well this year; the bone marrow appetizer is one of the dishes that still wowed me time after time. The roasted marrow itself was truly luscious, and the combination of bacon, shallot, and preserved lemon turned it into the perfect spread for toast. It was easy to miss the little spoon of sea salt, but trust me: a generous sprinkling on top of the toast was what launched this dish from great to extraordinary.
View two other Best Bites from Longman & Eagle: one at dinner, one at brunch.
The details: Longman & Eagle, 2657 N Kedzie Ave., Chicago.
[googlemaps width=300 height=300]