Travel Eats documents my food adventures while traveling.
After a weekend in Rome, it was off to Florence for a few days. My Airbnb host graciously offered a few restaurant recommendations, and I took her up on most of them. At the top of her list was Il Santo Bevitore, not too far from the Ponte Vecchio in the Oltrano ("Artisan Quarter," an area that was more local than touristy). I first popped into the cozy wine bar next door, not immediately realizing that it was actually Il Santo's sister restaurant, Il Santini. I lingered over a glass of wine and a couple of snacks, including a lovely crostini with fresh tomatoes, pulled mozzarella, salty olive tapenade, and chiffonade of basil.
I took a long walk around the area before returning to the same corner for dinner at buzzing Il Santo's bar. During the meal, I was able to sample all the flavors of autumn in Italy: a rustic pumpkin soup with coffee oil followed by chestnut tagliatelle with oxtail ragu. I enjoyed the creativity of both dishes, but it was the simple dessert of strawberries and mascarpone cream that stuck with me the most.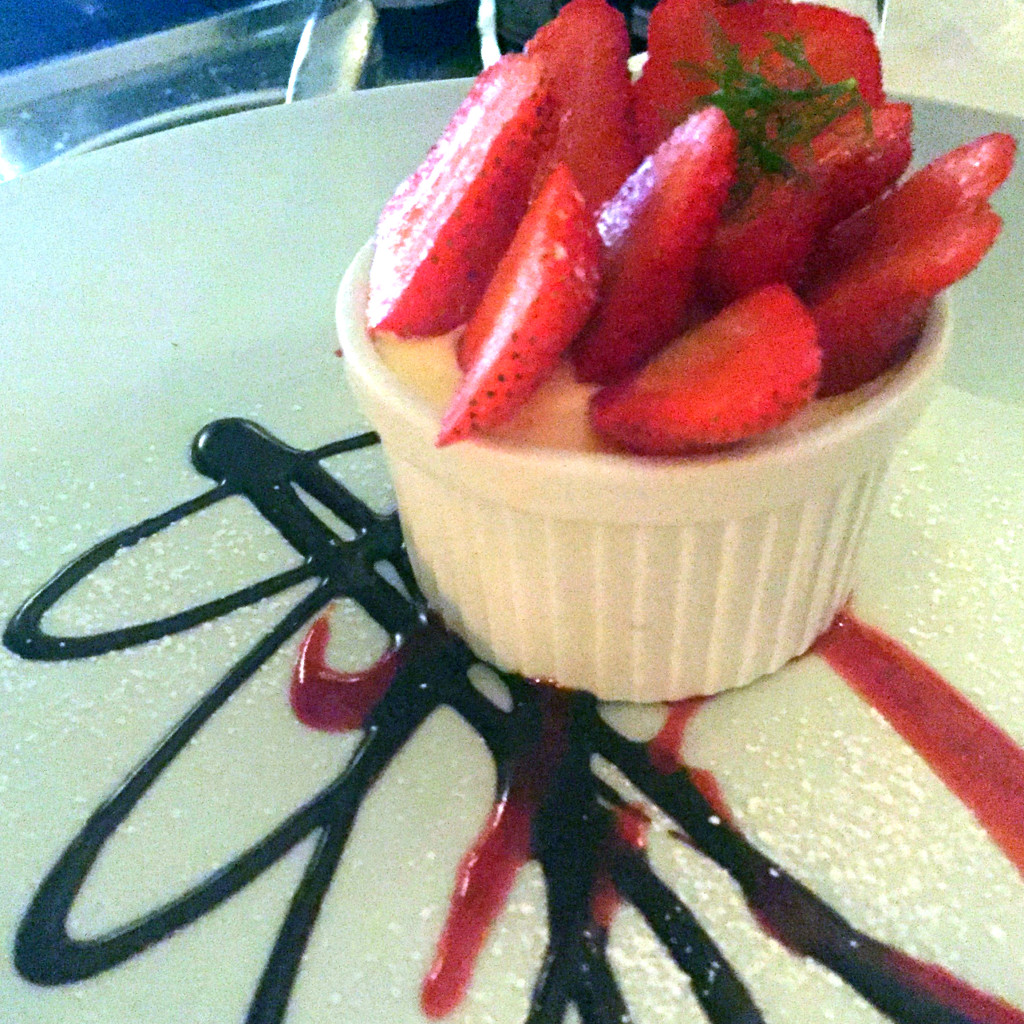 My host had also recommended Perseus, calling it "the king of Florentine steak." While I couldn't order the famously enormous steak, suitable for 2–4 people, I did try a smaller portion of sliced steak with a sweet balsamic vinegar reduction, and it was still very good. Perseus was also where I sated an avocado craving that had been slowly building during the trip. The avocado and shrimp worked well together as a salad, even though it didn't feel especially Italian.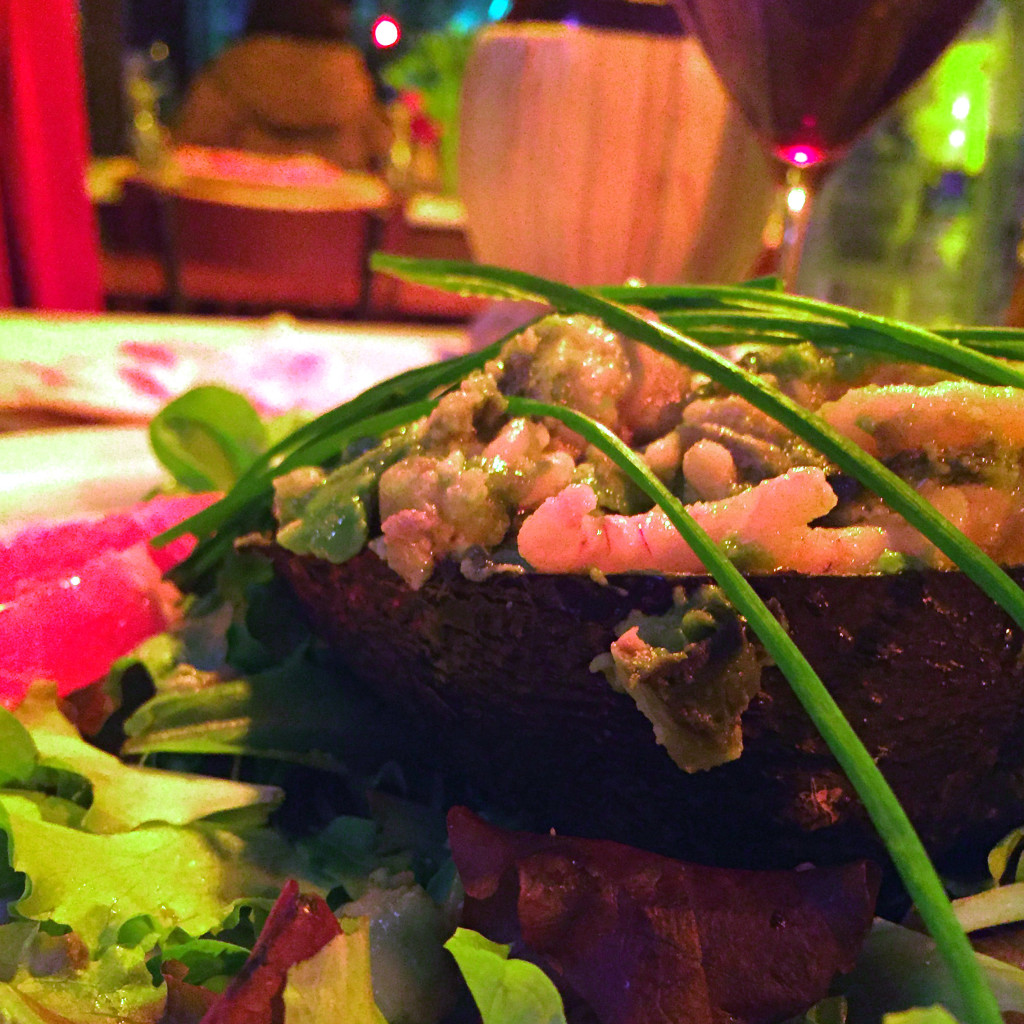 And of course there was gelato. Venchi is a well-known brand in Florence, and its dark chocolate gelato was certainly the most intense, rich variety I had all trip. This time, I was glad I stuck with a classic. However, I leaned a little more adventurous at Carapina, where I rewarded myself for climbing to the top of the Duomo at Santa Maria Del Fiore. The concord grape and strawberry had an unexpected seedy crunch, and the persimmon also had a thicker texture to match its unique flavor. My favorite was the creamy mint, a flavor I wish I'd noticed at more gelaterias.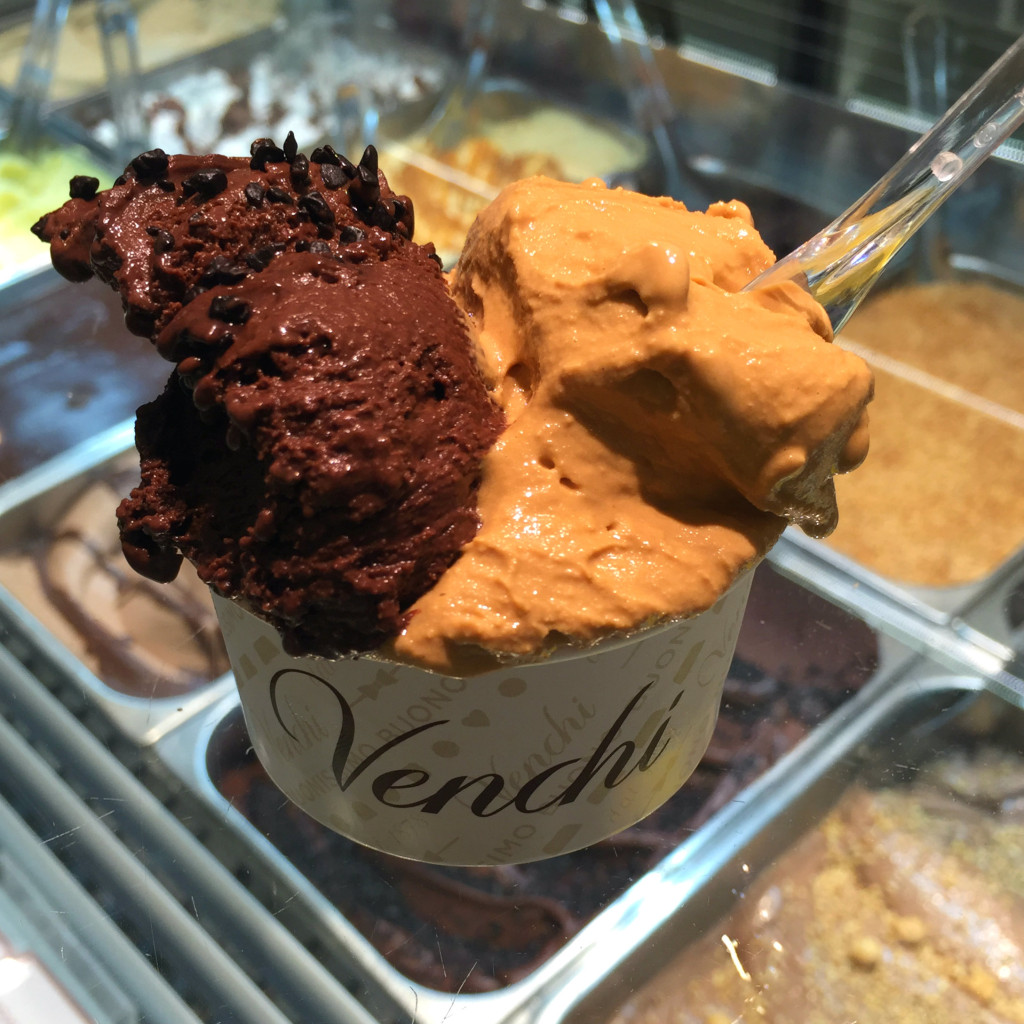 Another main food and drink destination was the Mercato Centrale, a longstanding two-floor market. On the lower floor were the traditional vendors, slinging everything from pecorino to tripe to crunchy biscotti, the latter sold in an especially fantastic pistachio white chocolate variety. One afternoon, I bought a panino from the market and brought it back to my Airbnb to enjoy in the adorable backyard garden. The panino was named the Caprese VIP, because it contained truffle sauce in addition to the normal caprese ingredients. The pungent sauce really did transform the sandwich (and made me glad to be in Italy during truffle season).
On the upper floor of the Mercato Centrale was a newly renovated gourmet food hall with at least a dozen chef-branded stations – plus an Eataly pop-up shop and a cooking demonstration area. After surveying my options, I decided on the pizzeria, where I could see bubbling pies cooked to order in a stone oven. The pizza Napoli had punchy anchovies and capers in addition to the cheese and sauce, and the dough had just enough salt and char, so I can officially say it was the best pizza I had in Italy. I was intrigued by the contrast between the Mercato Centrale's two floors, though, and wonder how the vendors downstairs perceive and interact with this new area that's clearly designed to appeal to foodies from all over the world. Isn't Italy food-focused by default? The whole setup of the upper floor is beautifully executed, but wouldn't the original vendors be a more authentic culinary experience? A bit of a digression, but worth thinking about.
I wanted to see Tuscany, too, so I took a half-day tour to Siena that included tastings at two wineries. The first, Lornano, is known for its chianti classico, and I discovered that I happen to really like chianti classico. It was a privilege to tour the property and learn about the winemaking process in such a famous region. After a couple of touristy hours in the city of Siena, our final stop was Tenuta Torciano, which was both a winery and a wine school. We were educated on the proper way to hold the glass (by the base), smell, and taste as we tried more wines and paired them with a full dinner. Our host and sommelier poured white truffle extra virgin olive oil (again, it was truffle season) onto each slice of lasagna, a move that seemed lavish and excessive at first, but actually turned out to be perfect usage of that oil. At dessert, I learned about the tradition of dipping biscotti into vin sante (sweet wine) – a brilliant and authentically Italian combination.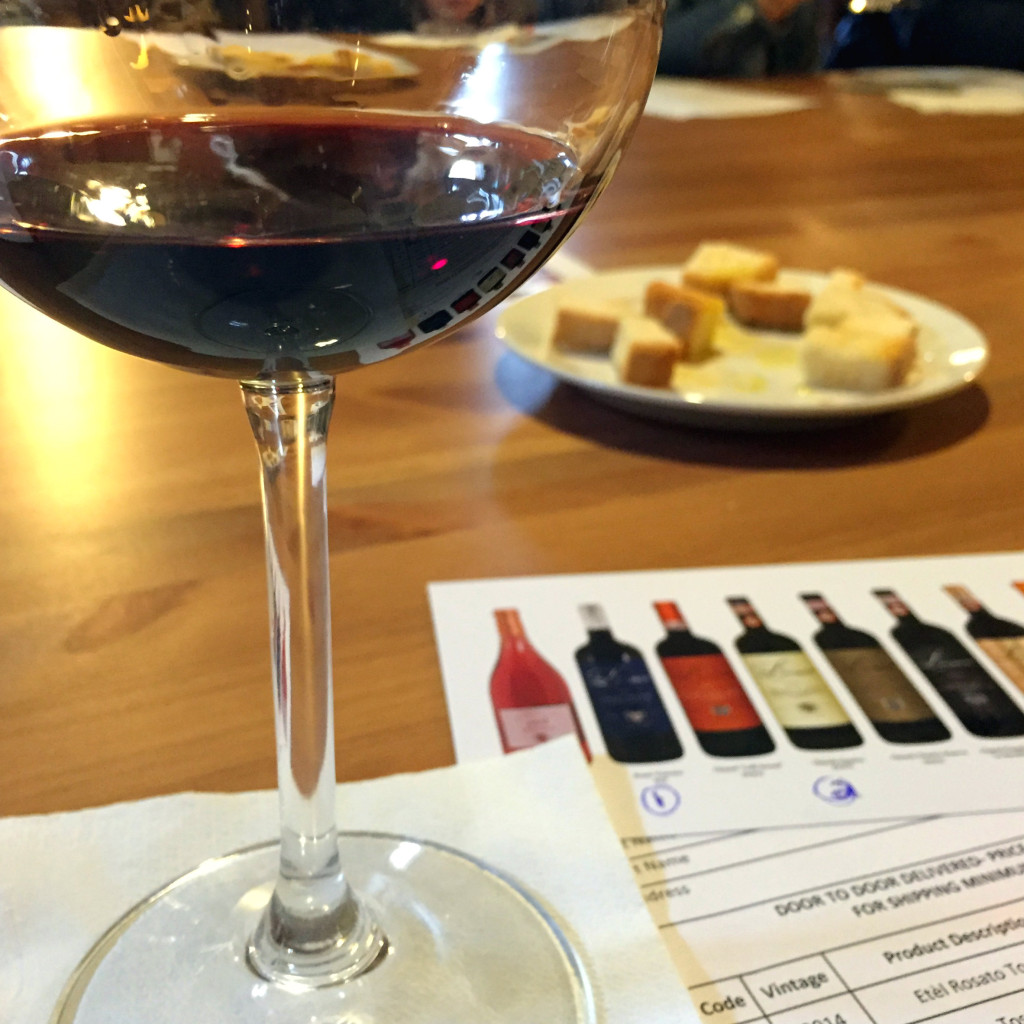 My last stop was Venice, where I had less than a full day to explore (and I'll admit that I was mostly gawking at how the streets really were made of water). Caffe Florian claims to be the longest continuously operating coffee shop in the world at 290 years old, so it seemed worth a visit. While I don't think that distinction merits the exorbitant prices they charged, I still loved sitting along the edge of bustling Piazza San Marco and listening to live classical music. The coffee I chose was a blend of espresso, chocolate, cream, and a few kinds of liqueur that lent pleasant licorice-y notes to the drink. The colorful trio of seafood toasts were a nice savory complement, especially the tuna. Next time, I'll have to explore Venice a little longer!
The details: Il Santo Bevitore and Il Santino, Via di Santo Spirito, 64/66 and 60, Florence; Venchi, Via dei Calzaiuoli, 65, Florence; Carapina, Via Lambertesca, 18, Florence; Clara, Cantucci, and Pizzeria Sud, all in Mercato Centrale, Via dell'Ariento, Florence; Fattoria Lornano, Loc. Lornano, 11, Monteriggioni, Siena; Tenuta Torciano, Via Crocetta, 18, Ulignano, Siena; Perseus, Viale Don Minzoni, 10, Florence; Caffe Florian, Piazza San Marco, 57, Venice.