This is part of a series of posts about Chicago Restaurant Week 2017, held January 27–February 9. View all of this year's meal recaps, or browse all Restaurant Week coverage from 2013-17.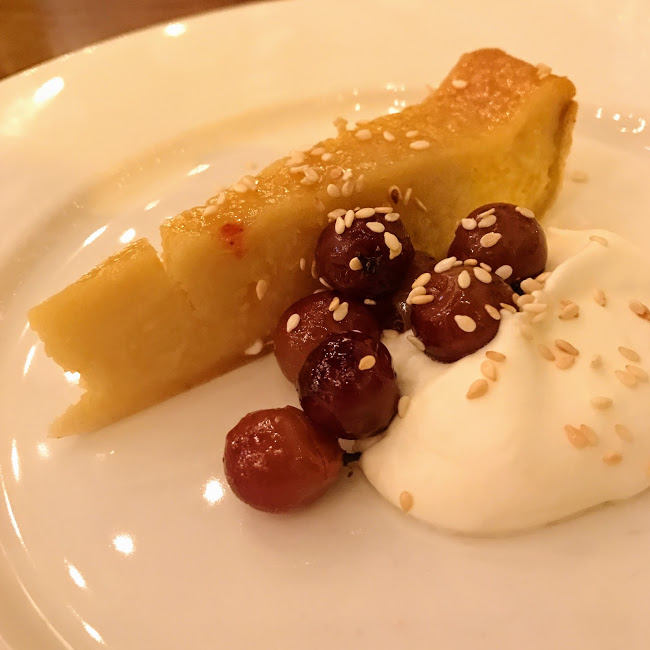 Best Bite: This was my first time dining at Ema, featuring Top Chef alum CJ Jacobson's Californian take on Mediterranean cuisine. I enjoyed every course, but the standout bite came at dessert. A humble slice of not-too-sweet honey pie came alive with blistered grilled grapes, sesame seeds, and thick whipped cream. I'll definitely be saving room for a full slice on my next visit.
Other notes: My second-course grain salad won the prize for texture, with crunchy pistachios, cucumbers, and fried shallots swirled into lentils and rice. The menu itself was an excellent value: two generous mezzes (the garlicky spread studded with green olives and toasted almonds was my favorite) plus three smaller course was well worth the four-course price.
The details: Ema, 74 W Illinois St., Chicago.
[googlemaps width=300 height=300]