This is part of a series of posts about Chicago Restaurant Week 2017, held January 27–February 9. View all of this year's meal recaps, or browse all Restaurant Week coverage from 2013-17.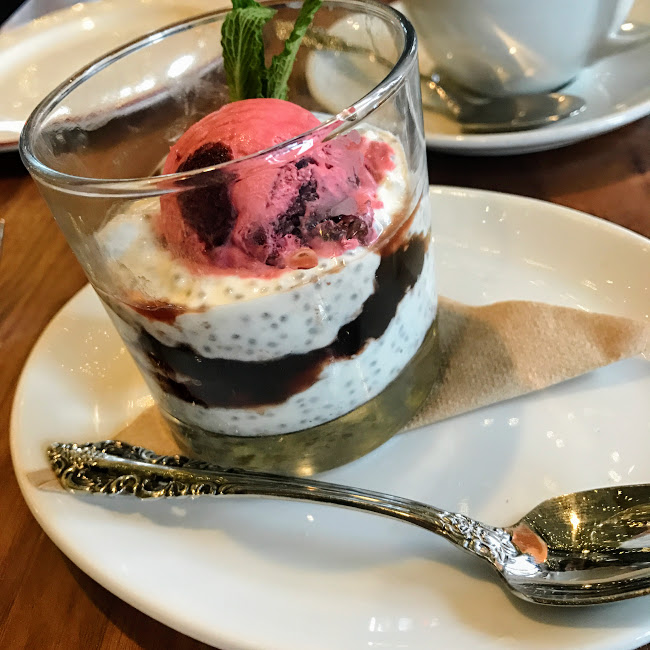 Best Bite: Bar Siena is the sister restaurant to Siena Tavern, one of my go-to recommendations, so booking their Restaurant Week brunch was a no-brainer. We were originally disappointed that the caramelized waffle was no longer available as a first course, but the remaining option turned out to be the greatest revelation of the day. Cherry almond granola suddenly became much more exciting when layered with chia seed-flecked yogurt and topped with a scoop of cherry gelato. The parfait was a bright and creative start to the meal.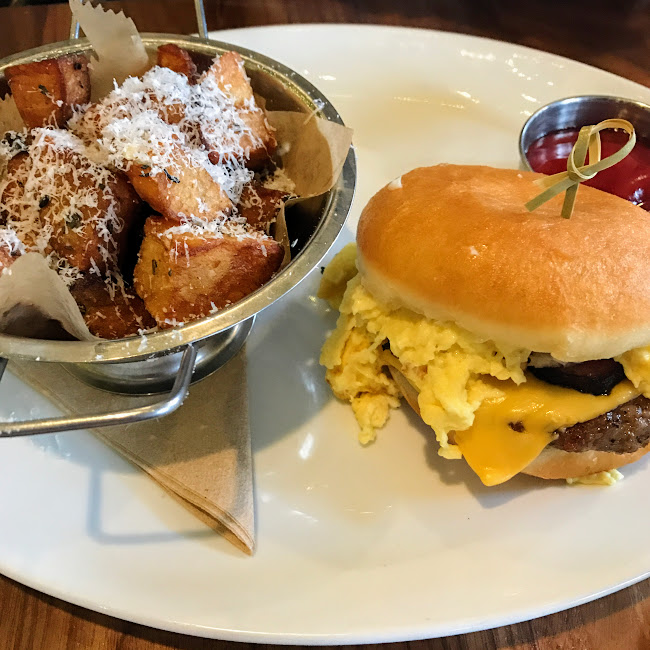 Other notes: The main course had everything you need in a classic breakfast sandwich: fluffy eggs, smoky bacon, spicy sausage, and a melted slice of American cheese, all on a soft bun. And I loved looking up at the tangle of white-lit branches that stretched across the ceiling from the living tree in the middle of the restaurant.
The details: Bar Siena, 832 W. Randolph St., Chicago.
[googlemaps width=300 height=300]